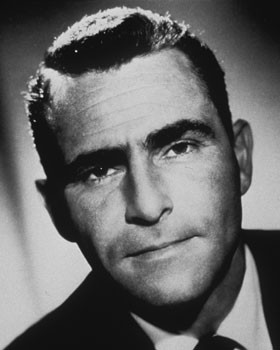 Rod Serling's final (unfilmed) movie script is being adapted by J.J. Abarms' Bad Robot production concern as a "limited series" and being shopped to the TV channels.
Titled "The Stops Along The Way," its subject matter remains a mystery.
Serling's 1959-1965 "The Twilight Zone" series is being adapted into a potential new TV series from "X-Men" director Bryan Singer and into a potential new feature film from actor Leonardo DiCaprio.
J.J. Abrams, who will be producing "Stops," has said repeatedly that "Twilight Zone" is his favorite TV series.
Serling is best known for his TV work, but he also scripted big-screen efforts like the 1958 western "Saddle The Wind," the 1963 kidnapping thriller "The Yellow Canary," the 1964 political thriller "Seven Days In May," the 1966 heist thriller "Assault On A Queen," and 1968's sci-fi thriller "Planet of the Apes."
The last Serling script made into a movie was the 1972 political drama "The Man," about a senator (James Earl Jones) who becomes the first black United States president.