Beaks here...
It seems Bryan Singer is bound and determined to document every little happening on the set of X-MEN: DAYS OF FUTURE PAST via his Twitter account. Sometimes, it's a bit much. But some days, he lets slip a pretty cool pic that reignites my excitement for the film. I'm not saying this is the most amazing set photo in the history of set photos, but Michael Fassbender looking dapper as a levitating Magneto is always a welcome sight.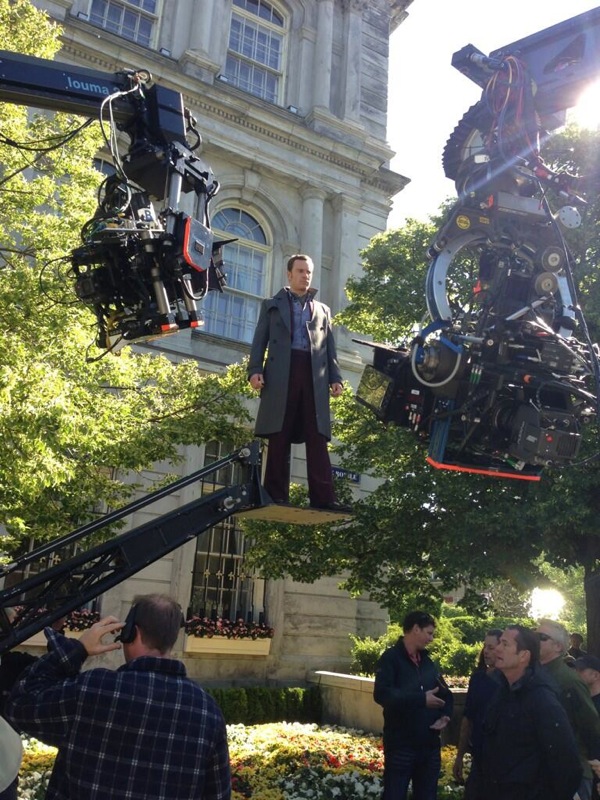 The accompanying tweet from Singer: "The Dark Knight Rises".
X-MEN: DAYS OF FUTURE PAST hits theaters July 18, 2014.