Alex Proyas is one of those directors who takes a few years to regroup between projects, and his work invariably results in product which is interesting at the very least.
His last big screen undertaking was KNOWING back in 2009, a strange mix of CLOSE ENCOUNTERS and (INSERT ROLAND EMMERICH MOVIE HERE) which managed some atmospheric, visually arresting, and disturbing moments despite its overall unevenness. Before that, his previous high-profile project was the 2004 adaptation of I, ROBOT - a picture over which the filmmaker famously (and appropriately) slammed Fox. Proyas is perhaps best remembered as the mastermind of DARK CITY back in 1998. I recently saw the Director's Cut of the film for the first time, and was hugely impressed by its style and ambiance. I don't recall the theatrical edit terribly well, but the DC seemed to improve the film's flow and clarity - I was quite taken by the whole.
Proyas is now back in the mainstream with GODS OF EGYPT - a title I hope changes, as it smacks of being an IMAX documentary of some sort...which it decidedly is not. THIS piece over at The Wrap says Nikolaj Coster-Waldau - Jaime Lannister in HBO's GAME OF THRONES...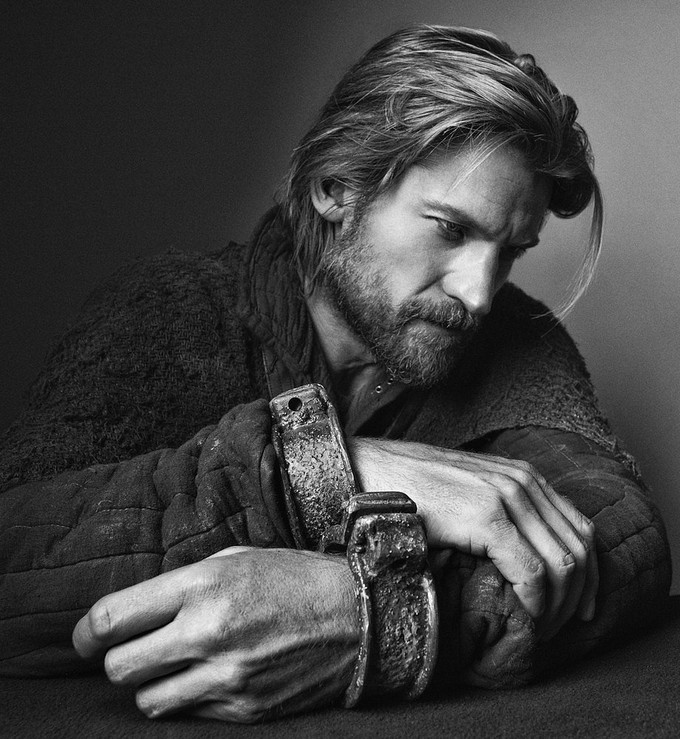 ...is now in talks to take a lead in the film.
"Gods of Egypt" is set in ancient Egypt against the legendary world of great pyramids and sphinxes. Coster-Waldau would play Horus, the god of the sky, who teams up with a human thief and Hathor, the goddess of love, on a magical quest to avenge the death of his father, Osiris.
Coster-Waldau also appeared in the Guillermo del Toro-Executive Produced MAMA earlier this year, as well as Joseph Kosinski's rather stunning OBLIVION. GODS OF EGYPT...could feasibly be spectacular and interesting...title not withstanding. I'm eager to lar more about it.
-------------------
Glen Oliver
"Merrick"
- e-mail
- Twitter
- Google +