Howdy do, everyone, Papa Vinyard here.
Alejandro Gonzalez Inarritu started filming his new film, BIRDMAN, this past week in NYC. We got some set pics here of star Michael Keaton in a variety of poses and positions on the streets of Manhattan that show off the 61-year-old actor's willingness to do at least some of his own stunts. "I'm Batman" indeed!
The film is about an actor, played by Keaton, who is primarily known for playing a masked crusader (hmm) as he attempts a comeback by taking the role to Broadway. While this seems out of Inarritu's wheelhouse of films like AMORES PERROS, BABEL, and 21 GRAMS, the premise seems ripe for good comedy, and the cast, which also includes Emma Stone (who has also been in AMAZING SPIDER-MAN 1 and 2, as well as PAPER MAN…just saying), Edward Norton, Zach Galifianakis, Naomi Watts, Andrea Riseborough (quite good in OBLIVION), and Amy Ryan, is fairly dynamite. And I can imagine Inarritu's contributions will make this more than your average, broad studio comedy.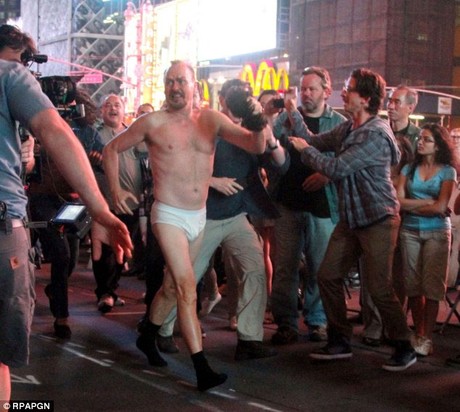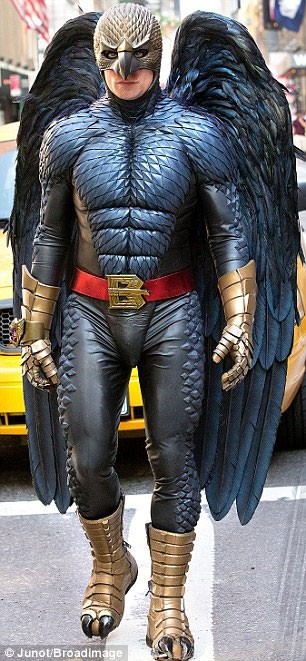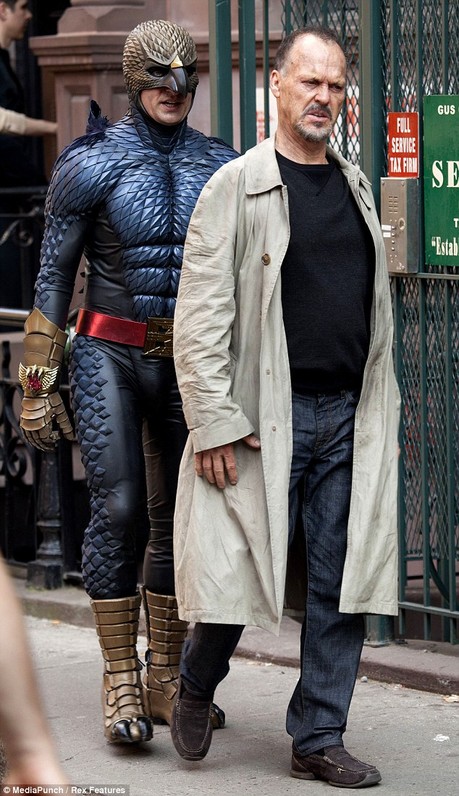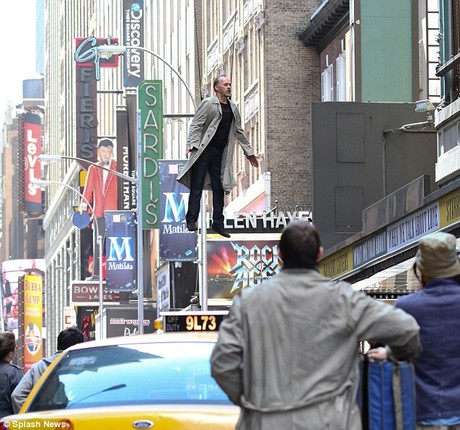 Can't you imagine him on set going, "You wanna get nuts! Come on! Let's get nuts!"?
See IWatchStuff.com and The Daily Mail for more. BIRDMAN should open sometime next year.
-Vincent Zahedi
"Papa Vinyard"
vincentzahedi@gmail.com
Follow Me On Twitter