Howdy do, everyone, Papa Vinyard here.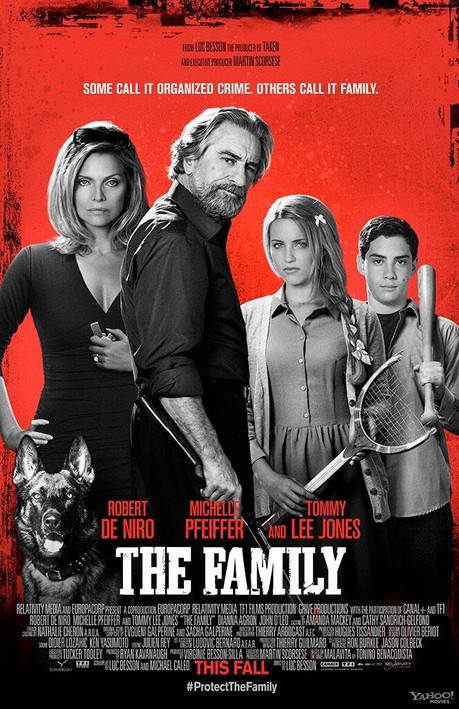 I think we can all agree that, whatever you think of his career as a writer/producer, a Luc Besson-directed film is something to get excited about (as long as it isn't about animated insects and such). What's even more exciting is when it stars Robert De Niro, Michelle Pfeiffer, and Tommy Lee Jones in a pulpy story about a U.S. Mafia family living in France who cannot keep a low profile to save their lives. Well, today Yahoo premiered a poster and a couple of shots from THE FAMILY (still known internationally as MALAVITA) that show off a grizzly-lookin' De Niro, a still-sexy Pfeiffer, and what looks to be several makeshift weapons just beggin' to get used.
While his directing efforts have been recently relegated to French-language films and family fare, let us not forget that Besson had a run as a director that included SUBWAY, LE GRAND BLEU (THE BIG BLUE), ATLANTIS (an underrated, surreal nature doc with another great Eric Serra score), LEON, and THE FIFTH ELEMENT. I'm even a big fan of ANGEL-A, even if the only thing I can compare it to is that silly Mickey Rourke/Megan Fox flick, PASSION PLAY. This new one seems more in line with his high-concept producer stuff like TAKEN, FROM RUSSIA WITH LOVE, and COLUMBIANA, but with him behind the camera and co-writing the script, and especially with that cast, I have high hopes for this one, indeed.
Presumably we'll know more when the trailer drops later today. Can't wait to see Jones' beleaguered C.I.A. agent. We'll keep you posted.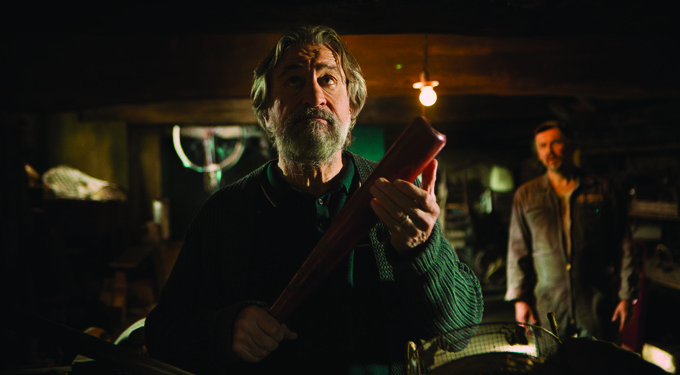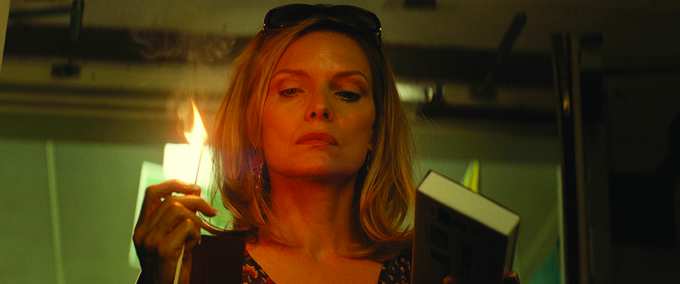 Scorcese's Executive Producer credit is interesting, no? Favor for his amigo Bobby?

THE FAMILY will be released stateside on September 20th. Hopefully the scheduling was to let it have its own weekend (it opens against Ron Howard's RUSH) rather than an indication about Relativity's faith in the film; remember, the original TAKEN opened to huge numbers in January 2009.
-Vincent Zahedi
"Papa Vinyard"
vincentzahedi@gmail.com
Follow Me On Twitter