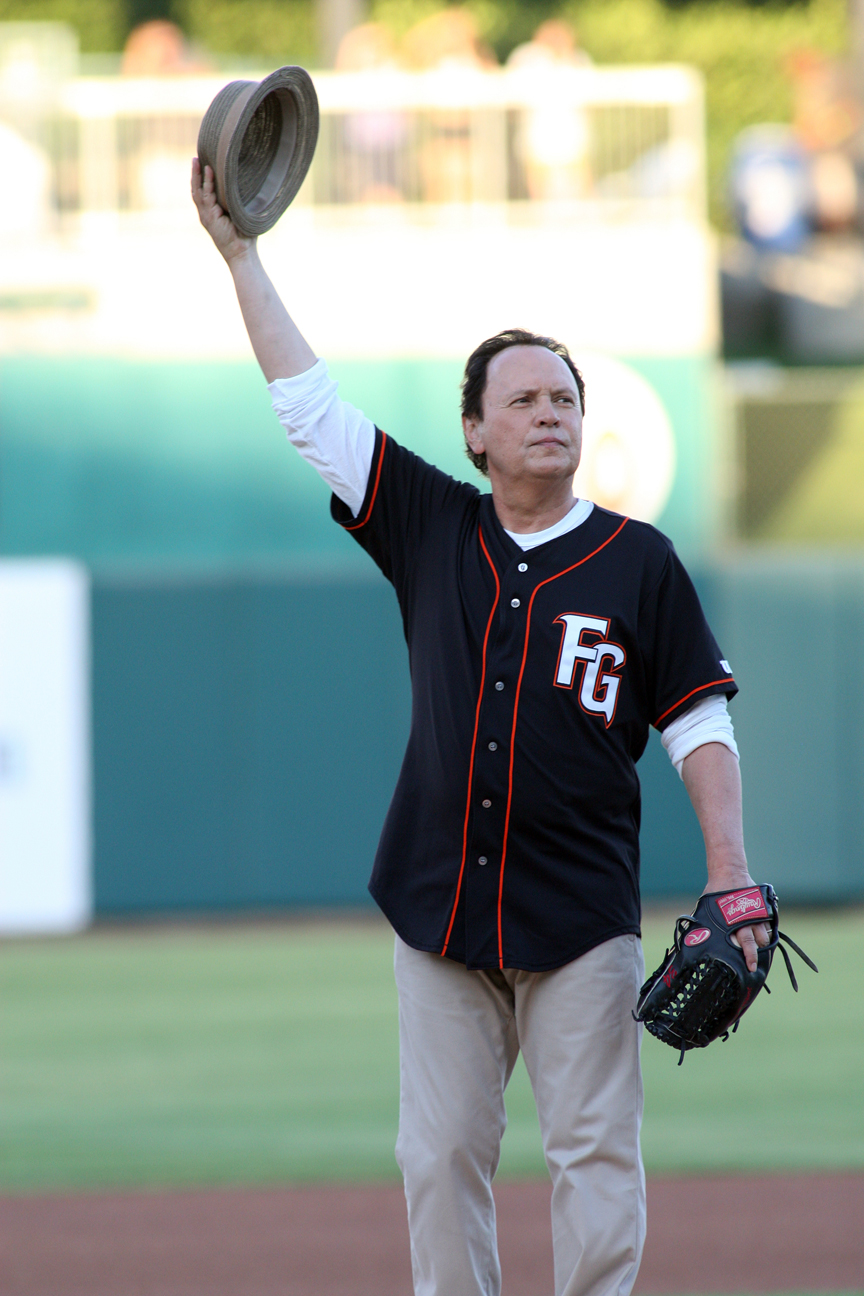 Nordling here.
This weekend I was at Pixar for the MONSTERS UNIVERSITY junket, and had a good sit down with Billy Crystal about his work as Mike Wazowski and his film directing. When I asked him if he wanted to tell another baseball story if he directed again, Crystal replied,
"We're developing one now of a book that I found in the mid 50's... it was written in the mid 50s that is a really wonderful unusual baseball novel that Chris Columbus sent me after he saw 61* that we've finally got the rights to, that we're working on now. It's a very small, little story, but it eventually involves the Reserve Clause and players in the 50s and the starting of the influx of Latin players. It's based on a true story of a player who took 17 years in the minors before he got to the majors, and plays in one game. It's a really unusual baseball story called MAN ON SPIKES, written by Eliot Asinof, who was a blacklisted writer. And we're writing the script now."
I have not read MAN ON SPIKES, but the story sounds fascinating, and Billy Crystal is obviously very passionate about the subject. I thought 61* was a remarkable movie, and since Crystal shows an affinity and a love of all things baseball, I can't wait to see how this turns out.
And I just noticed that Asinof was the writer of EIGHT MEN OUT, the non-fiction account of the 1919 World Series Black Sox scandal that John Sayles made into a terrific movie. Crystal seems to have picked a great writer here.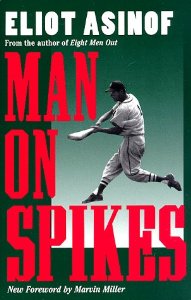 I will have more on the Pixar MONSTERS UNIVERSITY junket later this week.
Nordling, out.