Ahoy, squirts! Quint here. So that Captain America sequel keeps deciding to shoot out in the real world. It's almost as if they want it to look good and have a grounded sense of reality or something. So, as punishment for not shooting in a big green box and making it look like a Spy Kids sequel naturally we've got a ton of civilians and reporters out there to get snap shots of what they're shooting.
It may sound like I'm passing judgment... I really am not. I love movie sets, I love seeing how things come together. All of this serves to get me more excited than most trailers and ad material.
Which reminds me, I better hurry up and get today's BTS pic column posted... will do that as soon as I wrap this one up.
So, here are a couple of shots from the Ohio filming that appeared over at Cleveland.com. Head on over to check out some more.
Enjoy some Steve Rogers shield carrying, Black Widow gun-holding and cyber-arm bad guy fun.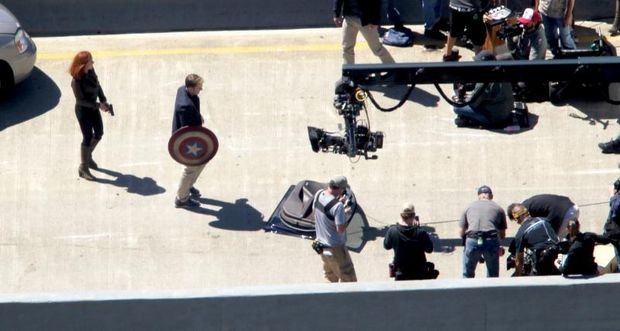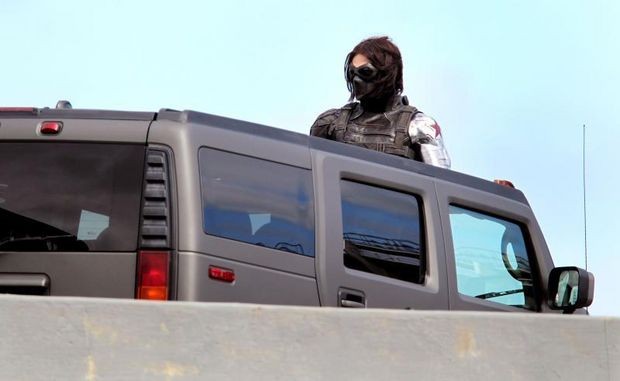 -Eric Vespe
"Quint"
quint@aintitcool.com
Follow Me On Twitter