Movie News
Paul Thomas Anderson Finds His Leading Lady For INHERENT VICE!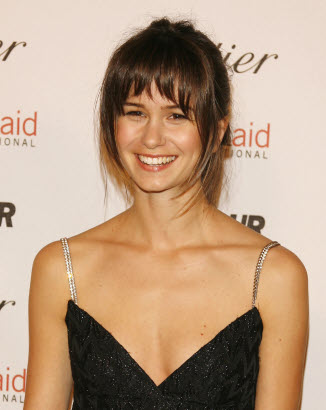 Beaks here...
Paul Thomas Anderson may be loading up on big names for his adaptation of Thomas Pynchon's INHERENT VICE, but he's opted for a relative newcomer to play the film's female lead. According to Deadline, Katherine Waterston (Sam's daughter) is set to co-star as Shasta, the hippie ex-girlfriend of Joaquin Phoenix's private detective Doc. Shasta falls for a married real estate mogul named Mickey Wolfmann, which stirs up trouble with Mickey's wife and her lover.
Waterston joins a star-studded cast that thus far includes Josh Brolin, Benicio Del Toro, Reese Witherspoon, Sean Penn, Jena Malone and Martin Short. The film is supposed to begin shooting very soon, which means you can bank on a 2014 release unless things go horribly awry.