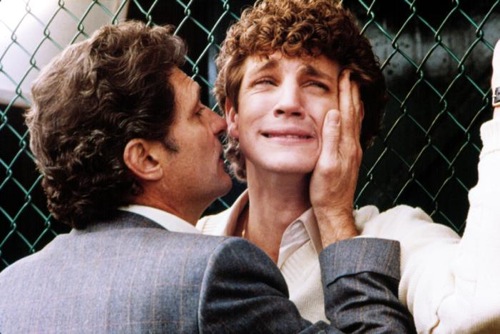 Beaks here...
Tom Six is rounding up some real star power for what is allegedly the conclusion of his ass-to-mouth-to-ass-to-mouth-and-so-forth saga. I guess we already knew that Tiny "Zeus" Lister, Robert LaSardo and former porn star Bree Olson were on board. Now comes word from the L.A. Times that Academy Award nominee Eric Roberts is ready to board the poo-poo train in THE HUMAN CENTIPEDE III (FINAL SEQUENCE)!
Now, we don't know if Roberts will actually be joining the alleged 500-person centipede that will solidify Six's place in the anals of film history, but the actor's been willing to eat a lot of figurative shit over his career, so why not get your mouth sewn on to someone's keister and do it for real? It's the extra commitment that might've earned him that Best Supporting Actor Oscar for RUNAWAY TRAIN!
THE HUMAN CENTIPEDE III (FINAL SEQUENCE) is currently filming in Los Angeles. Here's hoping Tiny takes Tom Six to church in Compton.