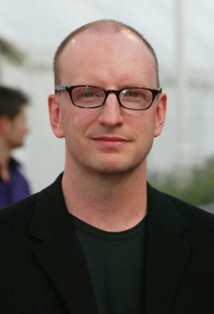 Steven Soderbergh, who has repeatedly claimed that this Sunday's HBO TV-movie "Behind the Candelabra" could be his last movie he directs (it plays in cinemas overseas), is in talks to direct all 10 hours of a Cinemax series titled "The Knick," according to Deadline Hollywood.
The series, which could star Clive Owen ("Children of Men," "Hemingway & Gelhorn"), will looks at the staff of New York's Knickerbocker hospital in the pre-antibiotic year of 1900.
Soderbergh, recall, directed the disease-centric 2011 hit "Contagion." He also directed all 10 episodes of the John Slattery/Mary McCormack HBO series "K Street."
The director's other big-screen efforts include "Out of Sight," "The Limey," "Erin Brockovich," "Traffic," "Ocean's 11," "The Informant!" "Haywire," "Magic Mike" and "Side Effects."
Find all of Deadline's exclusive on the matter here.