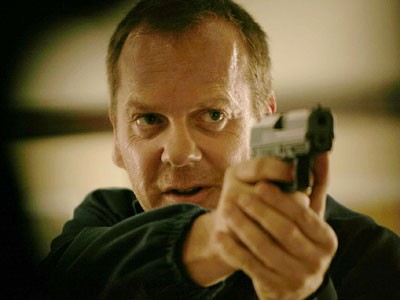 The old "24" writers are returning to the new adventures of Jack Bauer.
Longtime "24" showrunner Howard Gordon ("Homeland") has just recruited longtime "24" writer-producer David Fury to return for sequel miniseries "24: Live Another Day."
Fury will also write for Gordon's upcoming FX series "Tyrant," which follows American in the Middle East.
Fury's other credits include "Buffy the Vampire Slayer," "Angel," "Lost," "The Inside," "Fringe" and "Hannibal."
Last we heard, Fox was considering a 13-episode order (I'd personally prefer 12 episodes) likely to launch next May.
Kiefer Sutherland is signed for the series, which will offer our first glimpse of Bauer since we saw him fleeing authorities in the 2010 series finale.
Find all of Deadline's exclusive on the matter here.