Beaks here...
We already know Mark Hamill, Carrie Fisher and probably Harrison Ford are in talks to reprise their iconic roles in J.J. Abrams's STAR WARS EPISODE VII, but we've yet to hear any word as to who might be joining them in that galaxy far, far away. Well, the scoopsters at Latino Review are at it again, and this time they've turned up the first solid casting lead on this much-anticipated movie.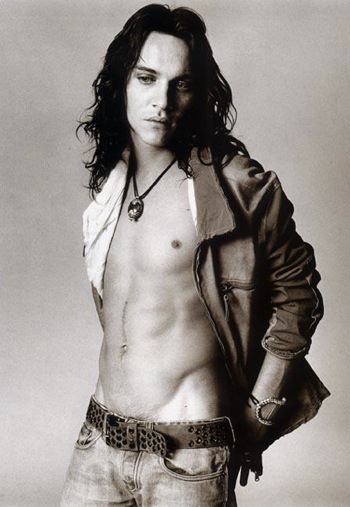 That there's Jonathan Rhys Meyers, who can currently be seen in THE TUDORS. As Latino-Review notes, he's worked with Abrams before (in MISSION: IMPOSSIBLE III), and, not for nothing, he smooched Obi-Wan Kenobi himself, Ewan McGregor, in Todd Haynes's VELVET GOLDMINE. Put these two together, and this rumor just has to be true!
Harry's attempting to confirm this through his sources, but I've a feeling this is the kind of scoop that won't be verified until one of the trades gets fed it. It does sound plausible, though, so feel free to speculate about how Abrams and screenwriter Michael Arndt might utilize this talented Irish actor.