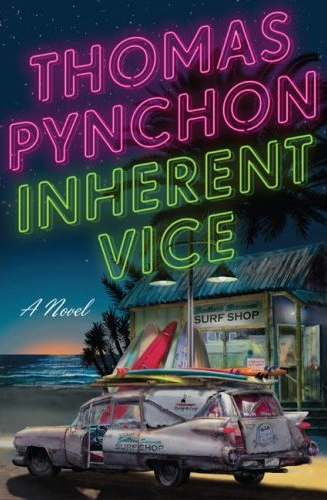 Beaks here...
Is it possible Paul Thomas Anderson's INHERENT VICE is getting too star-studded?
According to Cigarettes & Red Vines, Sean Penn is the latest A-lister to join the cast of Anderson's adaptation of Thomas Pynchon's stoner detective yarn. Already on board: Joaquin Phoenix, Benicio Del Toro, Reese Witherspoon, Owen Wilson, Martin Short, Jena Malone and Kevin O'Connor. There are apparently many more roles to be filled. Perhaps Anderson can find something for L.Q. Jones to do!
With most directors, I'd be worried that this is beginning to resemble the all-star fiascos of the '60s (e.g. CASINO ROYALE '67, and CANDY), but Anderson kinda happens to be one of the best filmmakers on the planet, so bring on the celebrities, I say! INHERENT VICE is expected to begin shooting this month.
Update: I just got a heads up from Cigarettes & Red Vines that CANDY may very well be an inspiration for INHERENT VICE. Here's an excerpt from a 2012 interview with costume designer Mark Bridges (who's worked on every PTA movie thus far):
Q: You guys have already done 3 different period pieces together so I'm really curious how you're planning to interpret the late 60s...


A: We really haven't had any meetings yet, I want to sit down with him. I think it's an unusual piece. I think it'll still be Paul Thomas Anderson and probably try to feel very real but I don't think we've really settled on what this movie's going to be yet. I really don't. So it could go a couple of different ways at this point. But it's funny, I've been researching and looking at a lot of films at the end of the 60s. There's a film called "Candy" [a 1968 satire starring Marlon Brando, Richard Burton, Walter Matthau, John Huston, James Coburn, Ringo Starr and Charles Aznavour] -- as well as other films that I've been looking at -- that are satires but they're broad and they have very iconic people in them. So I'm playing with that idea in my mind, whether that's something that Paul's going to want to latch onto, [I'm not sure].