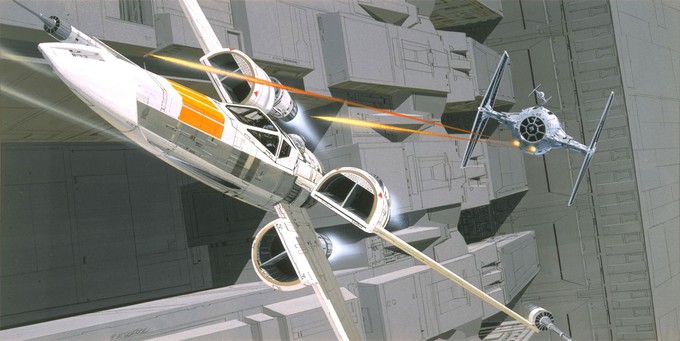 Although the current THE CLONE WARS animated series is soon departing, seems STAR WARS won't be missing from our televisions for long.

Per an announcement this morning, STAR WARS REBELS will debut Fall 2014 on Disney XD, and will be set in the years between STAR WARS EPISODE III: REVENGE OF THE SITH and STAR WARS EPISODE IV: A NEW HOPE.

REBELS evidently finds the Empire hunting down the remnants of the Jedi as, well, a Rebellion rises to stand against the iconic baddies.


Lucasfolk have released a BTS YouTube regarding the new show, which strongly implies that Ralph McQuarriie's astonishing per-production art for STAR WARS EPISODE IV will be cribbed for the new series and realized via CG. Per Joel Aaron (CG Supervisor), "I want to go as far as really trying to get the essence and color pallet ou that you see in all of the Ralph McQuarrie prints, and then that feeling...that journalistic feeling...that you get with the lighting, with the color tones...in A NEW HOPE."


Here's more...


Seems like a very interesting approach to the show. As a gargantuan fan of Ralp McQurrie's STAR WARS concept art rrom the Original Trilogy era, I've always felty like it would be a blast to see some of it brought to the screen as drawn (as opposed to being adapted and tweaked, as much if it naturally was). If this conceit is, indeed, actualized in REBELS - we could be in for something pretty amazing visually.

Dave Filoni (Supervising Director of STAR WARS: THE CLONE WARS) will return to REBELS, this time as an Executive Producer. Simon Kinberg (X-MEN: FIRST CLASS - who is also attached to an as-yet-undisclosed STAR WARS feature or two) will also EP.
Even though these specific designs may not make it into the show exactly as is, or at all, here are a few more samples of the McQuarrie color palette they're talking about in that video. That image...of the Stormtroopers with the Lightsabers...I can't express how impactful that was to me in my formative Geek years. 'Twas one of the first images I saw from STAR WARS, and remains seared into my consciousness to this day...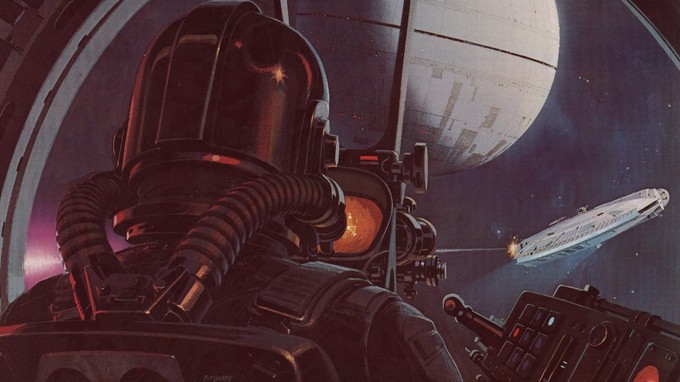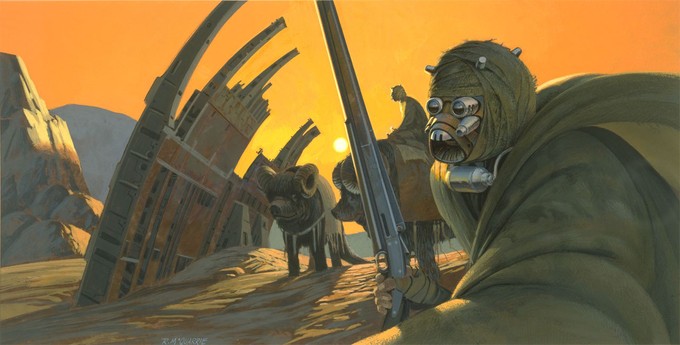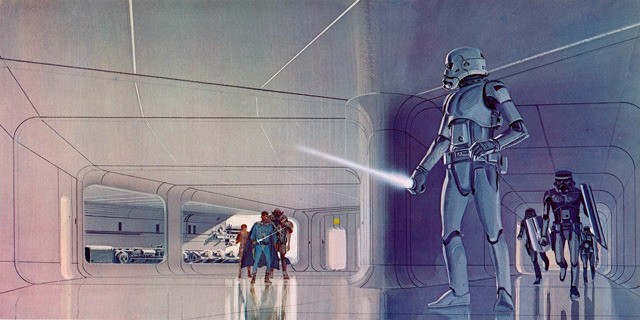 -------------------
Glen Oliver
"Merrick"
- e-mail
- Twitter
- Google +