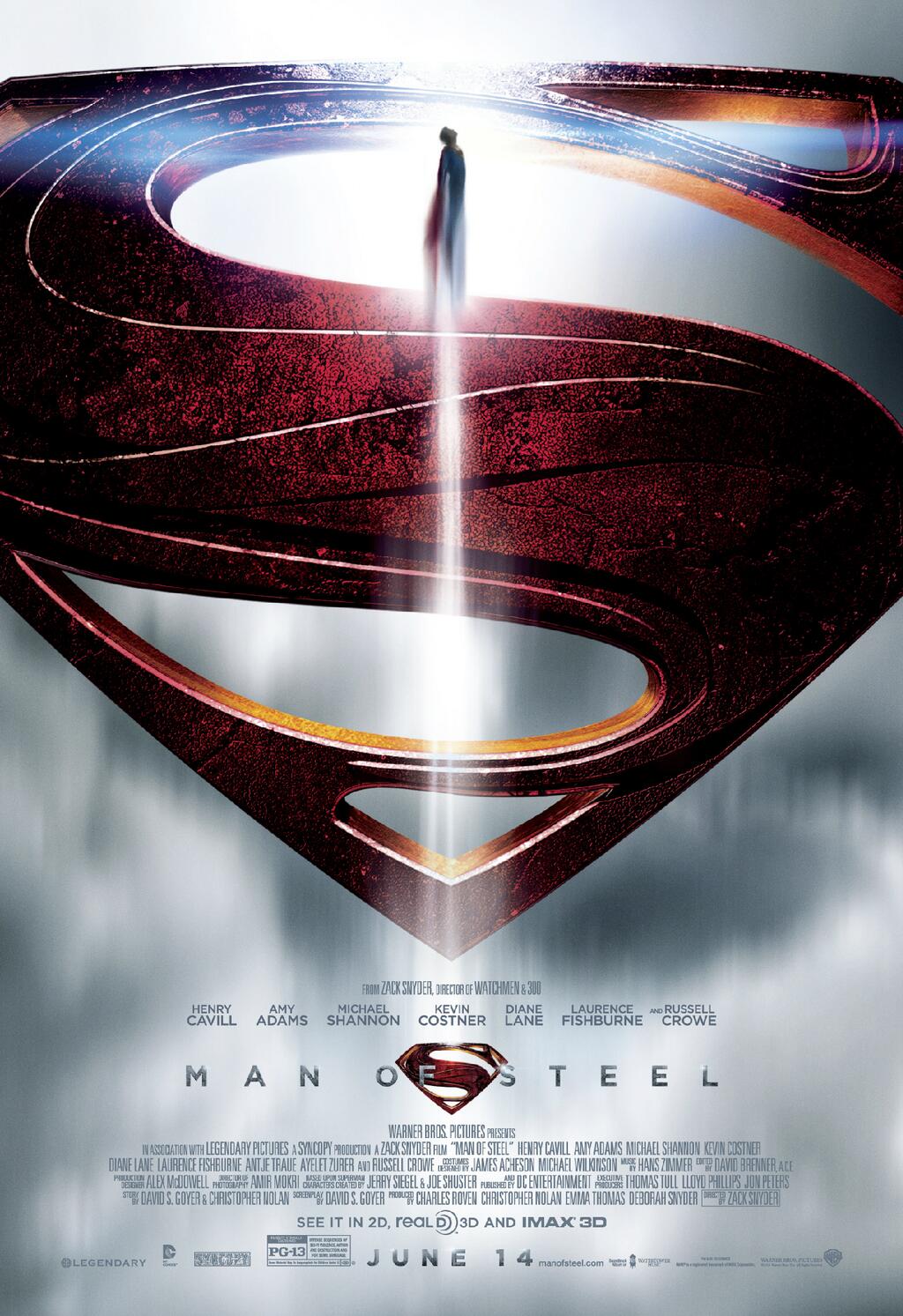 Nordling here.
Counting the days, counting the days. MAN OF STEEL gets closer and closer, and I get more excited for the possibilities. After this look behind-the-scenes, I think I'm going to try my best to avoid seeing anything else. This new footage comes from Wal-Mart, of all places - they're selling advance tickets through the store, which might just be a first. The trailer played in from of my STAR TREK INTO DARKNESS screening, and seeing it blown up on the big screen was very fulfilling. June 14th. Here's a look:
Also, something curious... at Superman Homepage, they have some pictures up of the digital prequel comic being released in anticipation of the new movie and available at Wal-Mart with purchase of a movie ticket. And unless I'm wrong, I think Kara's all over the comic. One page shows her going into a kind of stasis. Click over there to see for yourself.
Will Supergirl show up in MAN OF STEEL? I highly, highly doubt it. Warner Brothers is already biting their nails on MAN OF STEEL's success - add that character and they'd be chewing their fingers off. But if the prequel comic is set in that filmic universe, then her character is a part of it all. How she'll fit in we may see later on, but likely it's something more along the lines of fan service. Still David Goyer did write the comic. All things will be revealed eventually...
MAN OF STEEL opens June 14th.
Nordling, out.