Movie News
Hey! Fat Face! Here's The New Teaser To ANCHORMAN: THE LEGEND CONTINUES!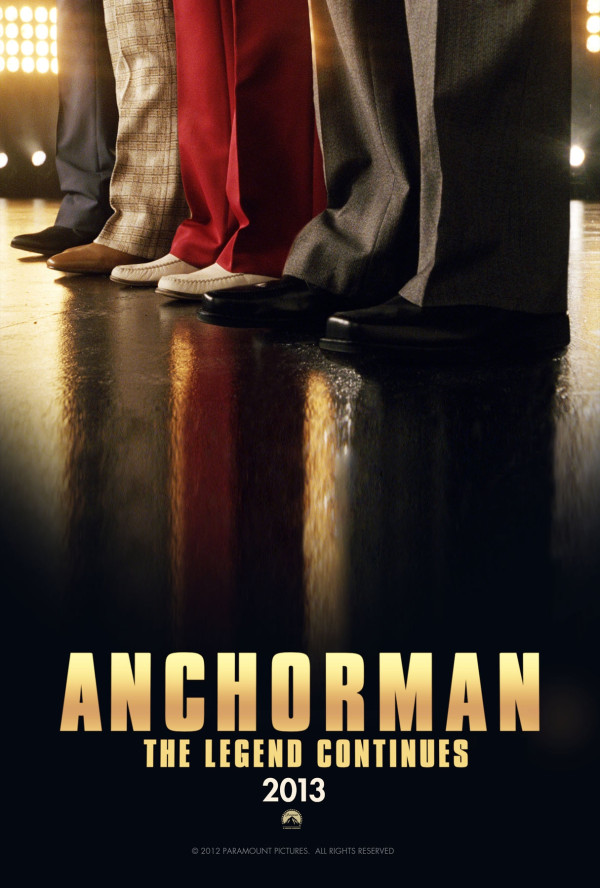 Nordling here.
Oh, ANCHORMAN: THE LEGEND CONTINUES. You had me at Jay-Z. This Christmas, along with fine liquor and a greased fist, I fully expect this movie to go down smooth. I should be nervous - comedy sequels rarely work - but with the cast that Adam McKay has assembled and the return of my favorite Will Ferrell character, I feel oddly comforted that these four men will bring us the news. You can keep your Benghazi, your Associated Press phone tapping. THERE IS A SQUIRREL ON WATERSKIS SOMEWHERE IN THIS WORLD, and these are the men to bring you that story.
Anyway, here's the new teaser. Brick will get it right one of these days. ANCHORMAN: THE LEGEND CONTINUES opens this December. PANDA WATCH!
Nordling, out.