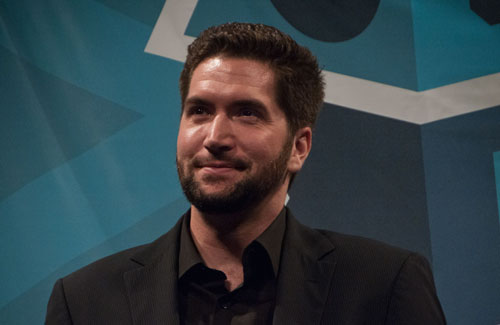 Beaks here...
Drew Goddard has been a busy screenwriter since finishing CABIN IN THE WOODS, adapting ROBOPOCALYPSE for Steven Spielberg and helping to (hopefully) fix Marc Forster's WORLD WAR Z after it was determined extensive reshoots were required. That's all well and good, but what I really want is to see him direct again. CABIN IN THE WOODS was as clever visually as it was narratively. We desperately need guys like Goddard, who have a particular vision and are willing to fight for it, directing studio genre fare.
Fortunately, it looks like Fox - yes Fox - agrees! According to The Wrap, Goddard is currently in talks to adapt and direct Andy Weir's e-book THE MARTIAN, which is about an astronaut struggling to survive after being stranded on Mars. I haven't read the book, but The Wrap describes it as a cross between APOLLO 13 and CAST AWAY, so my guess is it will feature the astronaut using his smarts to repair his spacecraft while striking up a friendship with a rock he calls "Ray".
Simon Kinberg is set to produce the film.