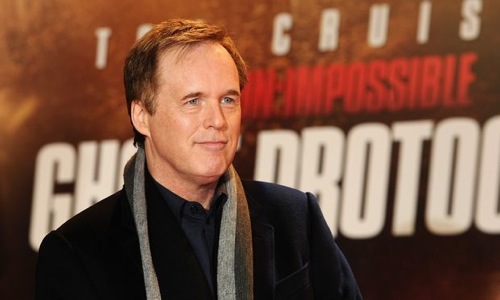 Beaks here...
There's no question that there's a great series of films to be made out of THE INCREDIBLES, and it's a testament to Brad Bird's fierce commitment to high-quality entertainment that Pixar and Disney haven't coaxed at least one sequel out of him. Bird could cash in here. Big time. But if you've read any interviews with the man, you know he's incredibly particular and an extremely harsh critic of his own work. He's not going to diminish the greatness of THE INCREDIBLES by forcing out a sequel just because the market demands it.
But Bird is quite aware of the demand for THE INCREDIBLES 2, and he's in complete agreement with its fans when it comes to the untapped potential of that universe. In a recent interview with The Hollywood Reporter, he opened up about the possibility of a sequel to his 2004 classic (via Slashfilm):
I have been thinking about it. People think that I have not been, but I have. Because I love those characters and love that world. I am stroking my chin and scratching my head. I have many, many elements that I think would work really well in another [INCREDIBLES] film, and if I can get 'em to click all together, I would probably wanna do that. I like the idea of moving a little more quickly in films. I'm looking for ways to accelerate the pace a little bit and figure out a way to keep creative control over these movies to a level where I'm comfortable with the end result but also speed them up a bit and make more of them. I have many different films I wanna make. It's like a big airplane hangar and I have different projects on the floor; half-assembled in my brain. I'm interested in all of them. You kind of have to move on the ones people are willing to pay for and the ones you're most excited about.
So don't give up hope just yet. If Bird can get the pieces to click together, THE INCREDIBLES 2 would absolutely qualify as one of the projects "people are willing to pay for".
In the same THR interview, Bird also revealed that Kathleen Kennedy and George Lucas approached him about directing STAR WARS: EPISODE VII, and that he turned them down because it would've pulled him off of TOMORROWLAND, which he believes is "really special and unique". While Bird directing a STAR WARS movie could've been amazing, I'd much prefer to see him make something original. Let's hope TOMORROWLAND lives up to its potential.