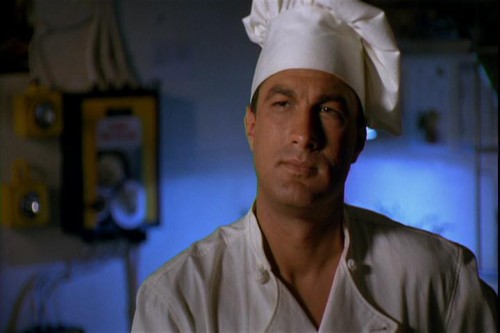 Beaks here...
We've got another dueling projects situation in Hollywood! This time, it's a tale of two CHEFs. First, there's Jon Favreau's CHEF, which is set to star Robert Downey Jr. as a disgraced cook who looks to reclaim his former foodie glory by starting up a food truck. And now there's The Weinstein Company's UNTITLED CHEF MOVIE, which features Bradley Cooper as a "bad boy" chef hellbent on getting his third Michelin star by opening a restaurant in Paris.
The latter film calls to mind SEARED, David Fincher's abandoned project that was to be a loose adaptation of Anthony Bourdain's KITCHEN CONFIDENTIAL. But it's TWC that's pissed off by the existence of Favreau's CHEF, to the point that they've issued a cease-and-desist to get the rival production to change the title. Will they cave?
In terms of development, Favreau's film seems to have the inside track, as they've already assembled a pretty impressive cast (Scarlett Johansson, Bobby Cannavale, Sofia Vergara and John Leguizamo. But the Weinstein's are well practiced in the art of fuckery, so I wouldn't be surprised if they end up winning the title dispute - unless Sony calls in the above-pictured ringer.