Movie News
ANGRY BIRDS To Crash Into Movie Theaters On July 1, 2016!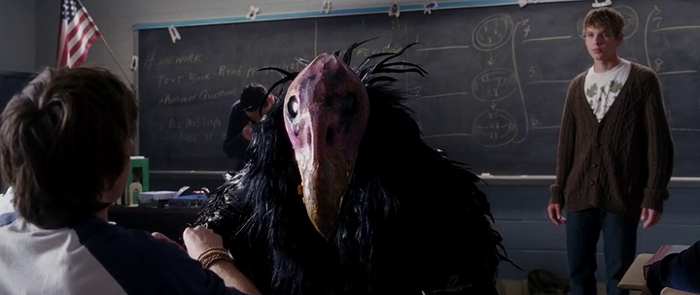 Beaks here...
ANGRY BIRDS, the popular time-waster of a video game designed by Rovio Entertainment, has been downloaded a whopping 1.7 billion times. That's a whole bunch-a downloadin'! That means it's a brand with crossover potential, which means, fuck it, let's try to make a movie out of the sucker!
According to The Hollywood Reporter, Sony has secured the worldwide distribution rights to the 3D animated film that will eventually be made of generally plotless game. This is terribly exciting for everyone with a financial stake in these companies, and of little consequence to the rest of us until the movie turns up in theaters on July 1, 2016, at which point our sons and daughters and nephews and nieces will be begging us to take them to see their generation's POKEMON. The film will be produced by John Cohen (a producer on DESPICABLE ME) and David Maisel (a producer on IRON MAN, THOR and CAPTAIN AMERICA). Edward Albee will write the screenplay.