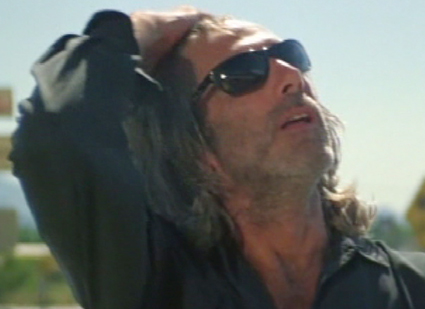 Beaks here...
Sam Elliott has given great performances in so many classic films, but for some reason, whenever I think of the grizzled badass, I flash on his unforgettable entrance in Rowdy Herrington's ROAD HOUSE. "The Double Douche..."
While I'm fighting the urge to watch ROAD HOUSE for the 1,659th time, let's talk about what Elliott's up to today, namely Ivan Reitman's DRAFT DAY. The film is a drama about the Cleveland Browns' General Manager (played by Kevin Costner) attempting to salvage the faltering franchise by trading up for the can't-miss first pick in the NFL draft. Elliott will play the college coach of the Quarterback who will do for the Browns what Tim Couch, Ty Detmer, Doug Pederson, Spergon Wynn, Kelly Holcomb, Jeff Garcia, Luke McCown, Trent Dilfer, Charlie Frye, Derek Anderson, Brady Quinn, Ken Dorsey, Bruce Gradkowski, Jake Delhomme, Colt McCoy, Seneca Wallace, Thaddeus Lewis and Brandon Weeden (jury's still out here, but not looking good) have failed to do since the team was reborn in 1999: win.
Jennifer Garner, Frank Langella, Denis Leary, Tom Welling and Chadwick Boseman will also appear in DRAFT DAY.