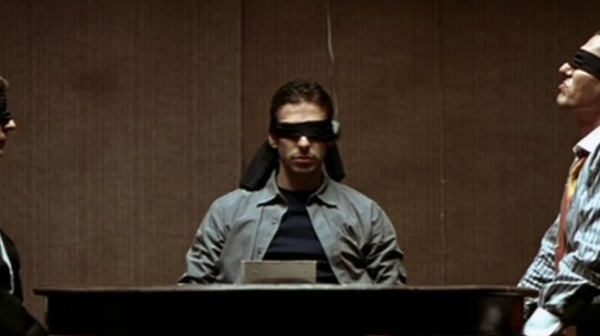 Beaks here...
On the strength of INTACTO and 28 WEEKS LATER, I am totally game for a new Juan Carlos Fresnadillo film. And wouldn't you know, we've got one on the way!
According to Deadline, Shia LaBeouf is set to star in Fresnadillo's VILLAIN, a psychological thriller about two estranged brothers who are reunited under mysterious circumstances in an "unforgiving wilderness". The screenplay is by up-and-coming writer Joshua Zetumer, whose only produced credit to date is the forthcoming remake of ROBOCOP. It is expected that the role of the other brother will be cast soon.
If you've never seen INTACTO, I highly recommend checking it out. I'm still waiting for Fresnadillo to deliver on the immense promise of that movie. Hopefully, VILLAIN is the one where it all comes together.