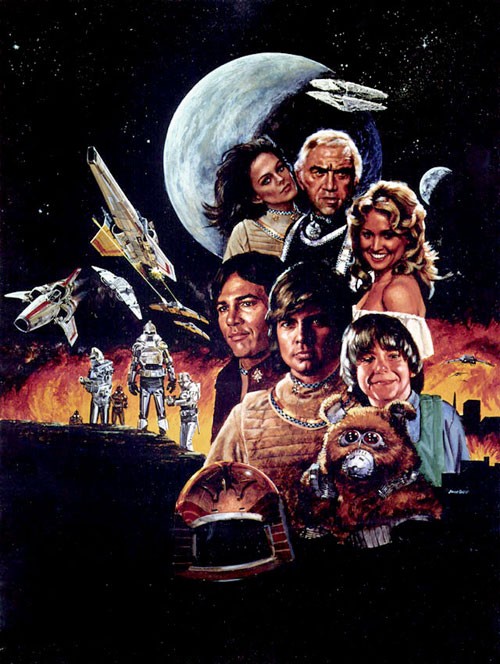 Just a heads up, as I know a number of our readers are fans of the 'classic' BATTLESTAR GALACTICA.
With surprisingly little fanfare, the series' original launch film - a three part affair called Saga of a Star World - is being released on Blu-ray this very day. This release is apparently intended to commemorate the show's 35th Anniversary (!?!?!?!?!?!?!??!?)
At the moment, the disc appears to be a Best Buy exclusive. At the time of this article's publication, said Blu-ray was NOT in stock at Best Buy's website. HOWEVER, it CAN be ordered for in-store pick-up - and is available in stores currently (I ordered through the website, selected 'in-store pickup', and received my confirmation e-mail that the item was ready for me to go get it).
I'm a bit surprised that a bigger deal isn't being made of this release - perhaps that'll come in a few months when the title ceases to be an 'exclusive'? The entire original GALACTICA series is streamable through Netflix, and (I believe) two parts of this launch film are available in HD there (last time I checked). From what I watched, it looks pretty nice. Rick Springfield as a Colonial Warrior in HD!? How can that not be awesome?
I have fond memories of the classic GALACTICA show...fond memories of my little GALACTICA lunchbox, which got me into squabbles with kids at the lunch table regarding which was 'cooler' - BATTLESTAR or STAR WARS.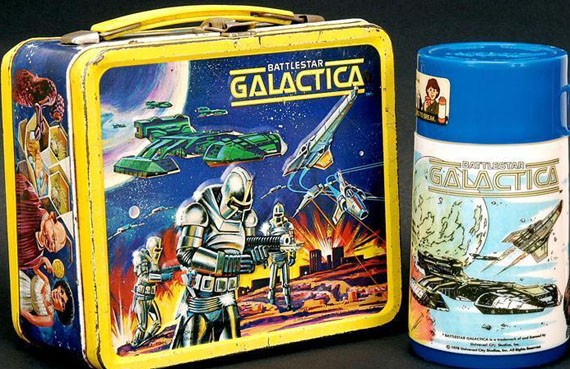 Alas, the original series never felt...fully realized. 'Twas collection of tremendous notions which were never quite as well thought out, or wholly executed, as they might've been. But for every wobble, there was tremendous fun - like Lloyd Bochner's Commander Krebbs - an 'Eastern Alliance' space Nazi with a badass ship...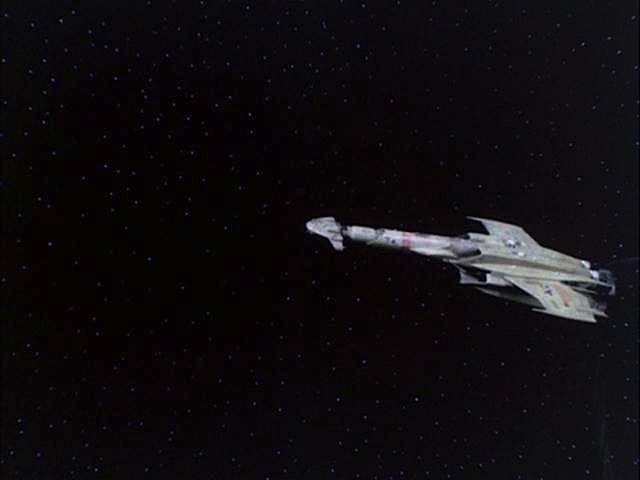 Or the 'Ship of Light' - whose occupants skillfully blurred the line between hyper-evolved leaving creatures and deity.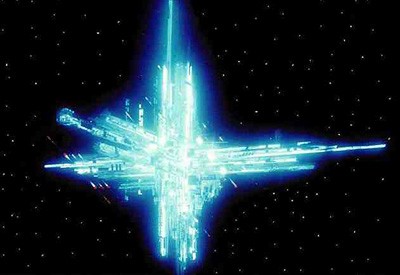 There was a lovely 'vastness' to the original GALACTICA universe, a sense of 'Man Against the Cosmos' awe which no other series has ever approached quite the same way, if they even tried at all (the first season of SPACE:1999 captured a similar vibe pretty well, too).
My hope is that the successful issuance of this Blu-ray might somehow, someday lead to the entire series becoming available on Blu. Leaving us to deal with GALACTICA 1980...which is a entirely different story. It is available on Netflix as well.
In a few days I'll be offering some thoughts about BATTLSTAR GALACTICA's 35th Anniversary Portfolio (available
HERE
), a lovely product featuring some awesome Ralph McQuarrie concept art for the classic series. Stay tuned...