Hey folks, Harry here... getting ready to dive into my STAR TREK INTO DARKNESS review - when... lo and behold yet another MAN OF STEEL poster. This one removes the big SUPERMAN shield so that it doesn't look a dollar sign!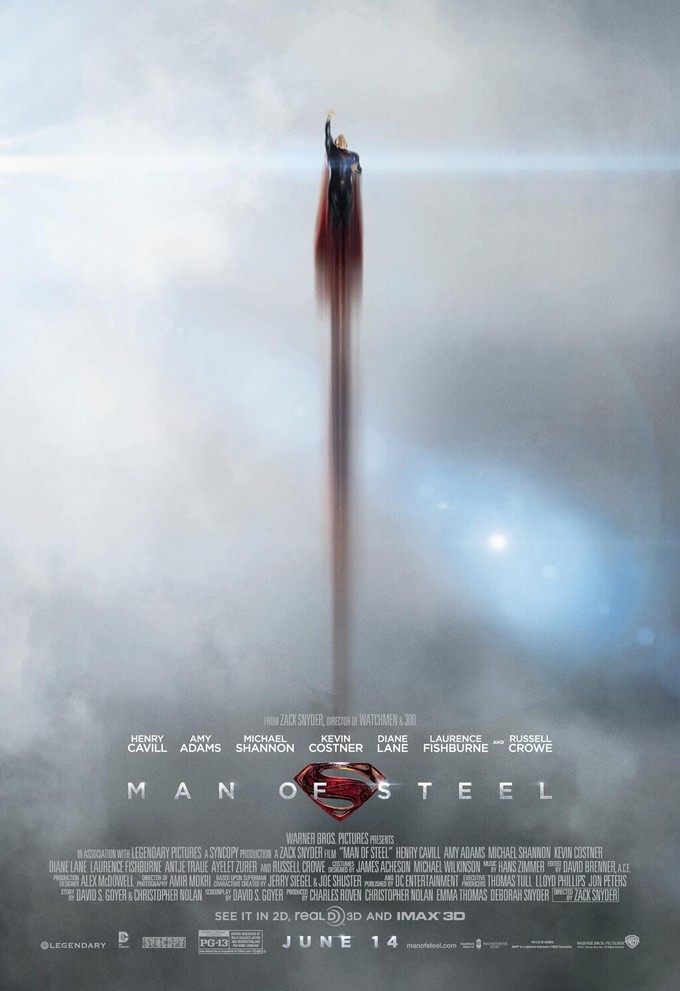 And faster than a speeding bullet, this latest TV spot hit:
I've got the sneaking suspicion that Warner Brothers is going to pummel us with daily updates of marketing materials on this film - and I'm fine with that. It's incredibly exciting to see this film ramping up its exposure. Now, just release the Hans Zimmer full score already!