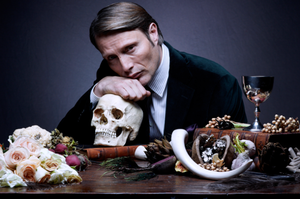 "Pick-up decisions on 'Celebrity Apprentice' and 'Hannibal' are still to be made in the next few weeks," according to NBC's Sunday 2013-14 schedule announcement.
Meaning Bryan Fuller's acclaimed serial-killer drama may or may not rejoin the schedule at midseason.
"Parenthood" takes over NBC's 10 p.m. Thursday timeslot this fall.
The plan was always to keep "Hannibal" to shorter, cable-size seasons.