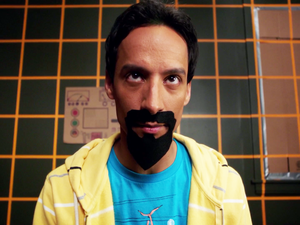 It looks like the Greendale grads will be doing some post-grad work after all.
NBC has just renewed "Community" for a fifth season, and Deadline Hollywood says there's a change Dan Harmon could return as showrunner!
And that could be because Chevy Chase has quit the show.
Save "Community" and the just-renewed "Parks and Recreations," all the NBC sitcoms from this season – "The Office," "30 Rock," "Go On," "Whitney," "The New Normal," "Guys With Kids," "1600 Penn," and "Animal Practice" – are not being asked back for 2013-14.
That leaves a lot of open timeslots.
Find Deadline's story on Harmon's possible return here.
NBC announces its 2013-14 schedule Monday.