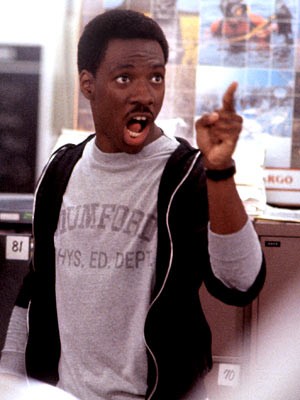 CBS is not taking its "Beverly Hills Cop" pilot to series, despite the reported on-screen participation of Eddie Murphy and Judge Reinhold.
CBS had to outbid rival networks to get the pilot, and now it will likely be shopped to other channels.
Writer-producer Shawn Ryan (creator of "The Shield," "Terriers," "The Chicago Code," "The Last Resort") was masterminding the project, which centers on Axel Foley's son Aaron ("Percy Jackson" vet Brandon T. Jackson), a Detroit police detective who finds himself lured by a lead to a wealthy corner of Southern California.
Barry Sonnenfeld (the "Men in Black" movies) directed the pilot.
Others in the pilot's cast include David Denman ("The Office"), Sheila Vand ("Argo"), Christine Lahti ("Chicago Hope," "Hawaii Five-0") and Kevin Pollak ("A Few Good Men," "Cop Out").
CBS announces its fall schedule Wednesday.