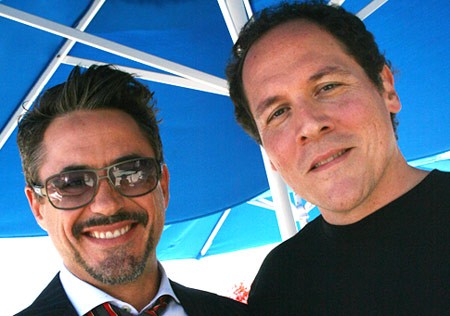 Hey Yo! Draven here.
Deadline is reporting that current "biggest movie star in the world", Robert Downey Jr. has signed on to reteam with his Iron Man director, Jon Favreau for CHEF.
Jon Favreau wrote the script and plans on directing the film which will also star MODERN FAMILY's Sofia Vergara, John Leguizamo and Bobby Cannavale. It is an original script from Favreau and is "about a man who loses his job as a chef and starts a food truck to reclaim his artistic promise."
Sounds like Robert Downey Jr. is following through on his constant talk that over the next few years he plans on acting in more character driven, smaller films than any of the Marvel or Sherlock Holmes films he has been starring in recently. There has been a lot of talk recently about his future as Tony Stark but this sounds like a perfect role for him. I for one am really excited for this but let me know what you think in the talkbacks below!