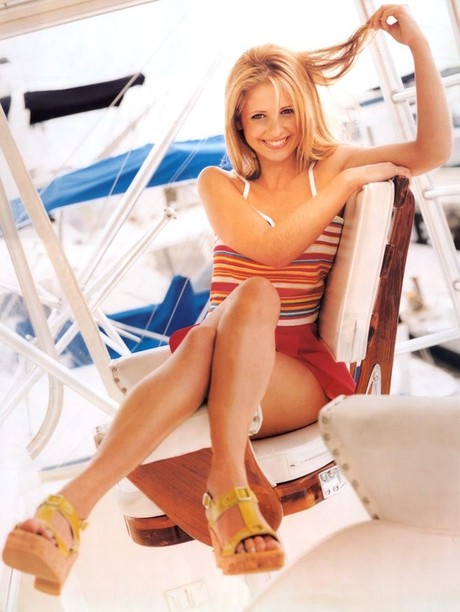 Looks like Claudia's headed back to the Soviet Union!
CBS just announced six series for the coming season:

DRAMA

HOSTAGES
EP/W/D: Jeffrey Nachmanoff ("Homeland," "Chicago Fire")
EP: Rick Eid
EP: Jerry Bruckheimer, Jonathan Littman, Omri Givon, Rotem Shamir, Chayim Sharir
Based on the Israeli format created by Alon Aranya, Omri Givon and Rotem Shamir
Studio: Jerry Bruckheimer Television i/a/w Warner Bros. Television
Cast includes:Toni Collette, Dylan McDermott
Logline: A family is caught in the middle of a grand political conspiracy that will change their lives forever.

INTELLIGENCE
EP/ Writer: Michael Seitzman (the 2005 Chalize Theron vehicle "North Country")
EP/Dir: David Semel
EP: Tripp Vinson
EP: Rene Echevarria
Studio: CBS Television Studios/ABC Studios
Cast includes: Josh Holloway, Marg Helgenberger, Meghan Ory
Logline: INTELLIGENCE is centered at US Cyber Command, and focuses on a unit that has been created around one agent with a very special gift, a microchip that has been implanted in his brain that allows him to access the entire electromagnetic spectrum.

COMEDY

WE ARE MEN (formerly Untitled Rob Greenberg)
Half-hour, single camera
Creator: Rob Greenberg
EP: Rob Greenberg, Eric and Kim Tannenbaum
Writer: Rob Greenberg (the 2008 Eddie Murphy vehicle "Meet Dave")
Studio: CBS Television Studios
Director: Rob Greenberg
Cast includes: Chris Smith, Kal Penn, Tony Shalhoub, Jerry O'Connell
Logline: A young guy finds camaraderie living among the more experienced guys he meets in a short-term rental complex.

MOM
Half hour, multi-camera
EP: Chuck Lorre, Eddie Gorodetsky
Producer: Gemma Baker
W: Chuck Lorre & Eddie Gorodetsky & Gemma Baker ("Two and a Half Men")
D: Pamela Fryman
Studio: Chuck Lorre Productions, Inc. in association with Warner Bros. Television
Cast includes: Anna Faris, Allison Janney
Logline: A newly sober single mom tries to pull her life together in Napa Valley.

THE MILLERS ( Formerly known as UNAUTHORIZED GREG GARCIA PROJECT)
Half- hour, multi-camera
EP/W: Greg Garcia ("Yes, Dear," "My Name Is Earl," "Raising Hope")
D: James Burrows
Studio: CBS Television Studios
Cast includes: Will Arnett, Margo Martindale, J.B. Smoove, Beau Bridges
Logline: a recently divorced guy's life gets more complicated when his parents have marital problems of their own.

CRAZY ONES
Half-hour, single camera
EP/W: David E. Kelley ("Ally McBeal," "Picket Fences," "Monday Mornings")
EP/W: Dean Lorey ("My Wife and Kids," "'Til Death")
EP: Bill D'Elia, John R. Montgomery, Mark Teitelbaum
EP/Director: Jason Winer
Studio: 20th Century Fox Television
Cast includes: Robin Williams, Sarah Michelle Gellar
CBS announces its fall schedule Wednesday.