Movie News
Warner Bros Picks Up Ryan Gosling's HOW TO CATCH A MONSTER!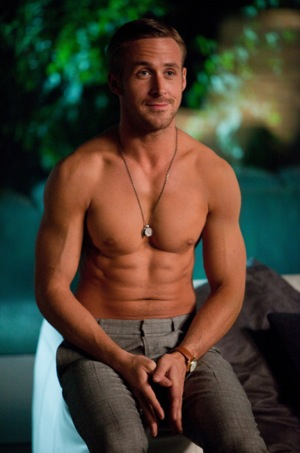 Beaks here...
Ryan Gosling's bid for Hollywood domination is proceeding smoothly. According to Deadline, Warner Bros has just acquired the rights to Gosling's writer-director debut, HOW TO CATCH A MONSTER. The film is about a single mother who gets ensnared in a "dark underworld"; meanwhile her teenage son discovers a secret path to an underwater town. How do these two story arcs complement each other? No clue, but WB is impressed enough with Gosling's storytelling that they've shelled out $3 million to distribute the movie.
The film stars Gosling, Eva Mendes, Saorsie Ronan, Christina Hendricks, Ben Mendelsohn, Matt Smith and Rob Zabrecky, and is being produced by Gosling and Marc Platt.