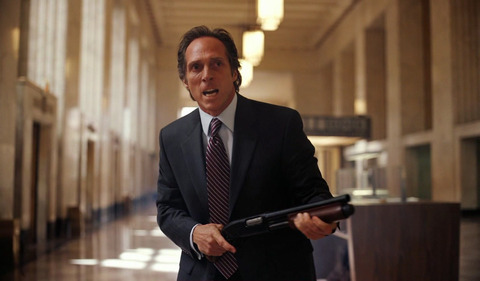 Nordling here.
I'm still not sure about the new TEENAGE MUTANT NINJA TURTLES movie, and at this point, with all the alleged changes in the story, confirmed or unconfirmed, I'm just going to wait until I see the finished product. With Michael Bay producing, this could go in any direction.
But they did score a win today in casting. Deadline has announced that William Fichtner will be joining the cast in a role that is "a lead with iconic stature in the Turtles' mythology." Could he be Shredder? That would admittedly be awesome, but if Fichtner were a bit younger I'd love to see his take on Casey Jones. But if I were a betting man, I'd say it's going to be Shredder.
Fichtner always brings something special to the movies he's in, and if you haven't seen his very funny and bizarre turn in WRONG you should VOD that right now. TEENAGE MUTANT NINJA TURTLES is set to open June 6, 2014.
Nordling, out.