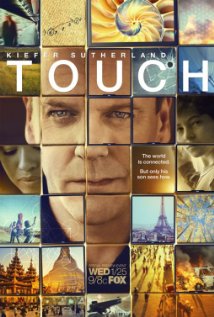 "Touch," the horrible and horribly rated new series from "Heroes" mastermind Tim Kring has been cancelled, according to Fox.
It was the series that posed the question, "If Fox can afford Kiefer Sutherland," why not just keep making '24'?" The adventures of Jack Bauer were garnering far, far higher ratings than "Touch" when Fox cancelled it in 2010. Longtime "24" showrunner Howard Gordon has since gone on to create the Emmy-winning Showtime drama "Homeland."
The final episode of "Touch" will air tomorrow.