Ahoy, squirts! Quint here. When Marvel was bought by Disney all geek brains started trying to figure out which Marvel property was going to be developed into an animated feature. It wasn't a question of "if" but of "when" and that "when" is now. After some rumblings, it is official: Big Hero 6 will be the first Disney animated Marvel feature.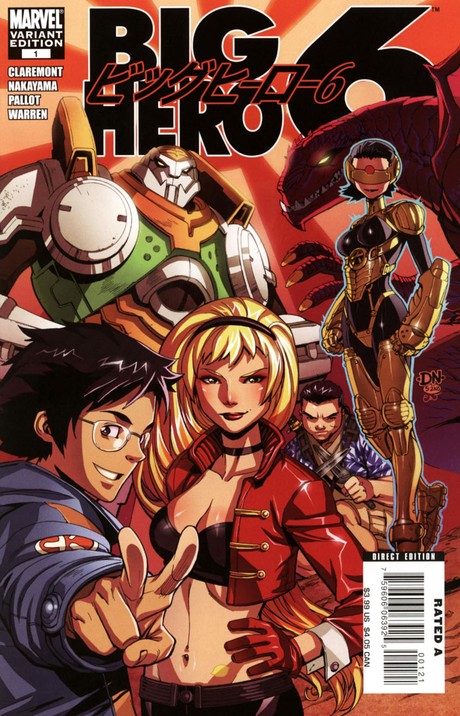 When they first appeared in the Marvel U back in the late '90s the team was comprised of Sunfire, Honey Lemon, Gog Tomago, the Silver Samurai and 13 year old robotics prodigy Hiro with his robot bodyguard that could morph into a dragon named Baymax.
The press release announcing the project says the film will be released in 3D November 7th, 2014. It also says the boy wonder's name is Hiro Hamada, which isn't what it was in the book. Granted I'm not up on this particular title, but the character in the book was named Hiro Takachiho.
Whatever his name is, they released the first footage from the film, a test reel of fictional amalgam city San Fransokyo, home to Hiro. Looks pretty rad.
Thoughts?
-Eric Vespe
"Quint"
quint@aintitcool.com
Follow Me On Twitter