Movie News
Paul Greengrass And Tom Hanks Recreate A Real-Life High Seas Hijacking In New Trailer For CAPTAIN PHILLIPS!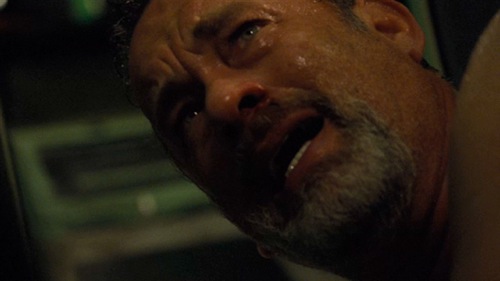 Beaks here...
Via The Guardian, we've got our first look at Paul Greengrass's latest, CAPTAIN PHILLIPS, which is based on the harrowing true story of a U.S. cargo vessel taken over by Somali pirates in 2009. The hero of the ordeal was Captain Richard Phillips, who was piloting his ship, the Maersk Alabama, off the coast of Somalia when it was boarded. This was the first successful hijacking of a ship sailing under a U.S. flag since the 19th century, and, ultimately, it did not go well for the pirates.
CAPTAIN PHILLLIPS hits theaters on October 11, 2013. Hanks's Vermont accent takes a little getting used to, but this could very well be another Best Actor nomination for the oft-awarded star.