Movie News
Awesome New Poster For Alfonso Cuaron's GRAVITY Evokes Deep Space Terror!
Beaks here...
All I really need to say is this: GRAVITY is Alfonso Cuaron's first feature since 2006's CHILDREN OF MEN. There. You're sold. But Warner Bros still has to go through the marketing motions, and judging from this new poster, they're going to do so brilliantly.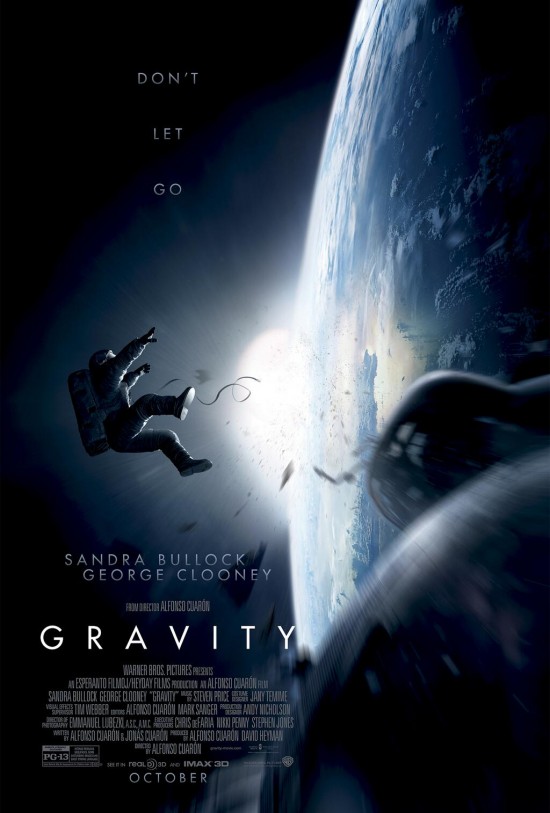 GRAVITY stars George Clooney and Sandra Bullock as astronauts who are stranded in space after a mishap separates them from their shuttle. Cuaron wrote the film with his son Jonas, the music is by the amazing Steve Price, and it was shot by one of the greatest cinematographers working today, Emmanuel Lubezki. October 18, 2013 cannot get here soon enough.