Movie News
Adam Scott Slips Into The HOT TUB TIME MACHINE Sequel!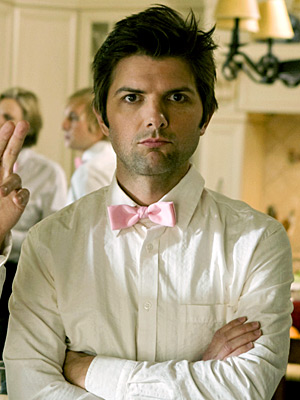 Beaks here...
While Rob Corddry, Craig Robinson and Clark Duke are all in talks for the HOT TUB TIME MACHINE sequel, John Cusack has evidently had his fill of jacuzzi-fueled shenanigans. This leaves an opening in the tub, and, according to The Wrap, it's going to be filled by Adam Scott. Probably.
Scott is still in talks, but if he does join the project, he will play a completely new character so as not to desecrate Cusack's brilliantly nuanced work in the first film. Steve Pink will once again direct. The film could begin shooting as early as June, so this will likely be a spring 2014 release. Plot details are being kept under wraps, but I wouldn't be surprised if this one indulges in '90s nostalgia. Just a wild guess.