Hey folks, Harry here with the 19th Picks And Peeks of 2013 and there's some real classics in this week's column. That link goes to the place where you can score the iDevice resting place of all these columns – well over 5500 reviews and growing weekly. If you click the images or links below you'll go to Amazon where you can learn more on the title in question – and you can order them to arrive at your home without having to deal with the outside world. Really is splendid – and a portion of the price goes to help keep this column kicking, so again, thanks! Now – let's get on with it!

Tuesday, May 7th, 2013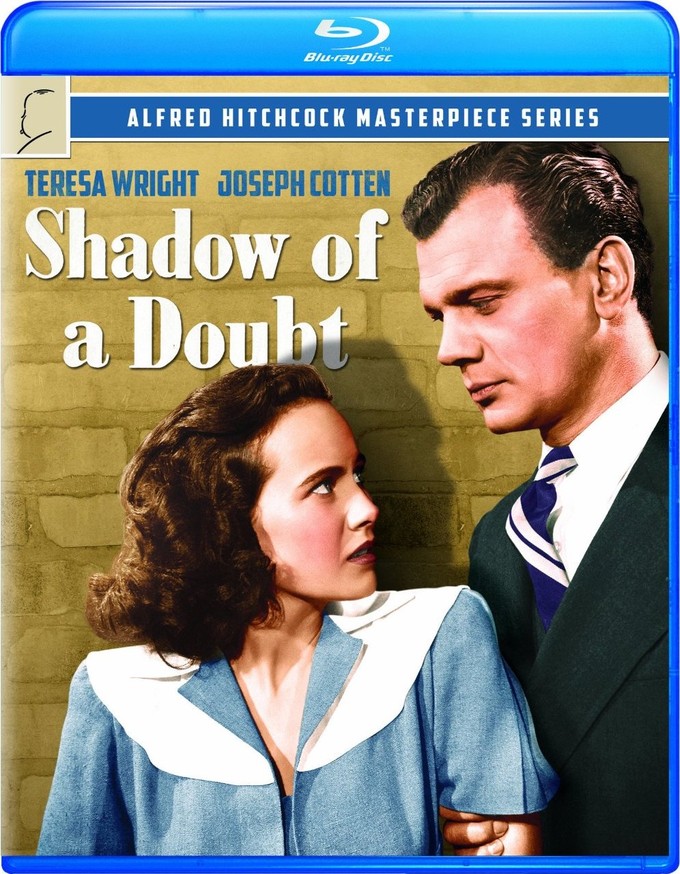 SHADOW OF A DOUBT Blu Ray
Alfred Hitchcock's favorite film he ever made – and it is easy to see why. Every aspect of the film is superb, the interaction between Joseph Cotton and Teresa Wright is simply magic. Dimitri Tiomkin's work is superb and powerful, a great score! But the real magic of the film is in the amazing supporting cast. This is small town America according to Alfred Hitchcock. Henry Travers and Hume Cronyn may very well be the best supporting characters in the history of supporting characters. They would improve EVERY FILM that they would be included into. This is a required film for being a film geek. Brilliant through and through. The Blu ray has a 35 minute making of that was great. I also love the 6 minutes of Robert Boyle's production drawings. Discover and treasure this amazing film about how evil can lurk in anyone's family!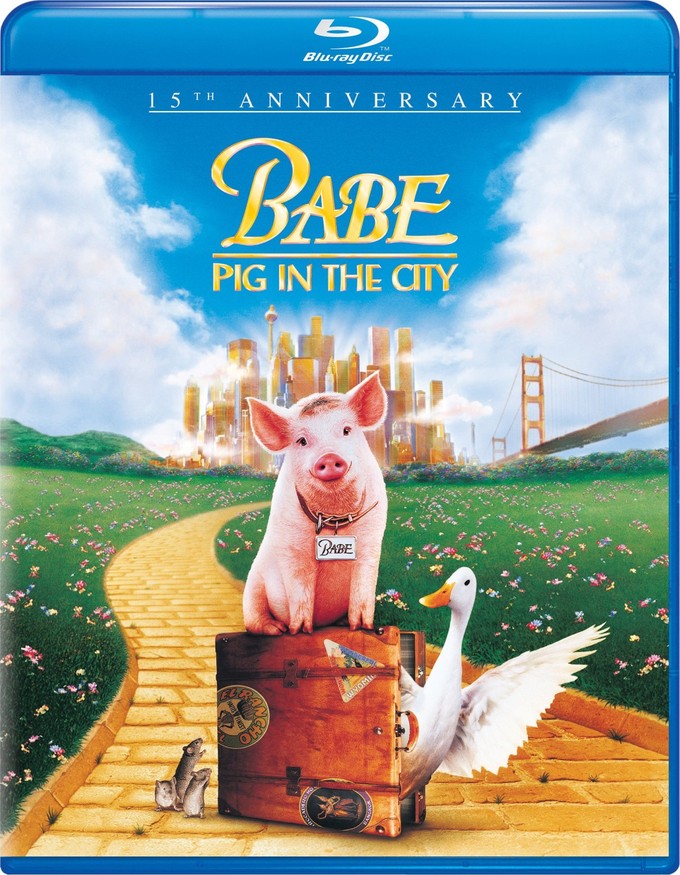 BABE: PIG IN THE CITY Blu
George Miller's masterpiece is unleashed upon Blu ray with all the fanfare of a fart at dinner. Seriously, no extras at all. I would love a long sequence on how they did the Animal Hotel scenes. I was amazed. It was his work on this film that revived George Miller's desire to revisit the realm of MAD MAX. It is a very different film from the first BABE, but in almost every way I prefer this mad insane genius of a film. Long live Ferdinand! I'm really not kidding. The film is genius far more impressive than the cover of the Blu would allow you to believe. If you love disturbing and bizarre films allegedly made for kids – then this will kind of blow your mind. If you love this, you're a badass!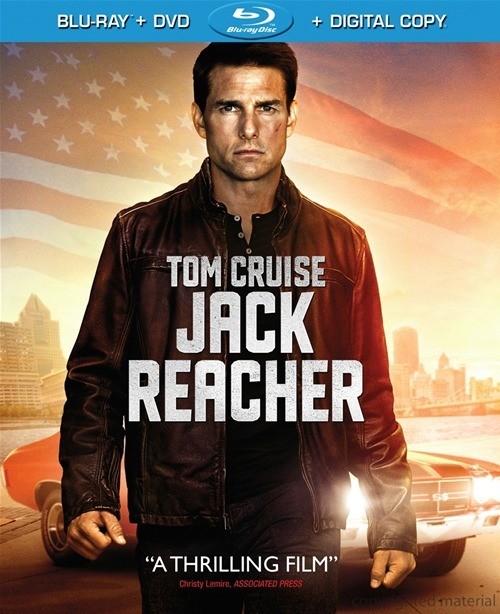 JACK REACHER Blu Ray
WAY OF THE GUN should have made Christopher McQuarrie one of the hottest directors in Hollywood, but an ill timed release and a terrible marketing campaign combined to label it a failure, when it really is anything but. So when McQuarrie was announced as directing Lee Child's JACK REACHER starring Tom Cruise, I was very excited – and the film was exactly what I kind of imagined the combination of elements would bring. A badass take no prisoners Tom Cruise flick. Thinking action is the genre that Tom is kinda king of. Here you can see him out-thinking and fighting the bad guys that think they're untouchable. That Werner Herzog is the big bad guy… it's kinda hilarious and scary to watch all at the same time. It isn't exactly Childs' Reacher, but it does reflect the spirit of the character well I thought. The Blu has an audio commentary between McQuarrie and Cruise. It is great. There's another track that is basically an isolated Joe Kramer score – where occasionally he'll talk about the scoring of the film. You get a little over 45 minutes in extra video material regarding the making of the film, the weapon training and combat training and then a piece about the phenomenon of Jack Reacher from the Novel's perspectives and Lee Child himself. Good solid release!


MAMA Blu Ray
Guillermo found some great talent for MAMA! Andy Muschietti and his sister concocted this scary haunted ghost story that shares some fairy tale aspects. The film feels mythical even while being of today. That's not always an easy thing to pull off. The opening of this film is still one of the most frightening things I've seen in a theater in years. Listening to the radio broadcast, watching Nikolaj Coster-Waldau through that sequence is terrifying. He's a man who has done the absolutely insane thing we hear about too often in our world. That car ride… then the cabin. SO DISTURBING! Then as we get introduced to Jessica Chastain's hard rocking girlfriend of the other character that Coster-Waldau plays… well, I'm in love. She's so good in this film. So good. And then there's the children. And that horrible horrible MAMA that loves them. If you thought the film gave you nightmares… just wait till you see the behind the scenes on how they did it. The actual behind the scenes footage of how they shot this thing… it's just nightmares man. The CG hair and the color grading kind of kill some of the detail of the makeup work which – might have been a good thing, because – EWWWWWW nightmares make it go away. I've got periodic critter noise in the walls of my house – and this movie, which is all about scary wall noises and shit in there – is not helping my domestic situation. You'll also enjoy the original MAMA short film that brought the filmmaking duo to Guillermo's attention. I love this film. Another great BNAT flick!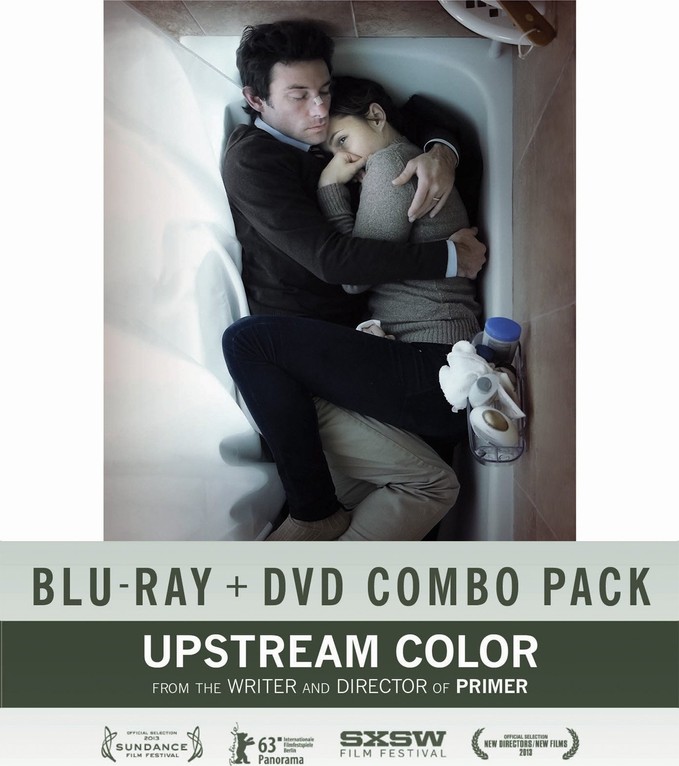 UPSTREAM COLOR Blu Ray
This is a film to unravel personally. I found it remarkable and affecting, but I'm not entirely sure how many of you will agree. Shane Carruth has created something beautiful and revolting. And it is captivating. What does it all mean? That's something to discuss with the person you watch this with. Cuz explaining this film – you'll sound crazy. This is one of those trippy subjective existence type of films – beautifully shot and conceived. You will ponder what you've witnessed for quite some time. For folks that demand challenging smart cinema. The Blu Ray transfer is exquisite. The second film from the director of PRIMER.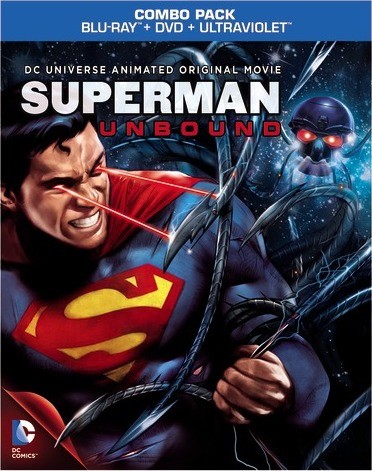 SUPERMAN UNBOUND Blu Ray
I love DC's direct market Animated films. I wish they were given higher production budgets and hired away all the animation talent that got left out in the cold by Disney and started making high quality animated superhero epics like these. But I'm fine with this. Adapted from Geoff Johns and Gary Frank's SUPERMAN: BRAINIAC – and the resulting film is pretty great. I really do love the way Superman blows Brainiac's brain. Good stuff. Wonder if we'll ever get a cinematic Brainiac? Is it too much to hope for? In particular, I would like to nominate John Noble to voice and motion capture the eventual cinematic BRAINIAC. He nailed it. A solid story for introducing the concept of Brainiac to people that don't know him. There's so many directions you can take him. This is a good one! Really solid work!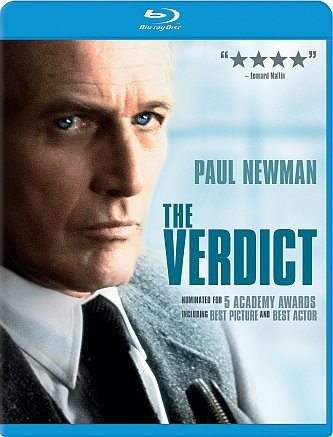 THE VERDICT Blu Ray
Love a great Court Room Drama? Well David Mamet can write one and Sidney Lumet can sure as hell direct one – and Paul Newman? He was born for it. Love Newman's Frank Galvin… a whiskeyed up lawyer trying to do the right thing and reestablish his career in the medical negligence case story. Nominated for a handful of Oscars, but that was the year of GANDHI and it was mighty competition to be certain. The Blu looks sharp - but really – you'll hardly notice, because you'll be too busy watching everything Newman does in this film. It really is some of his best work ever.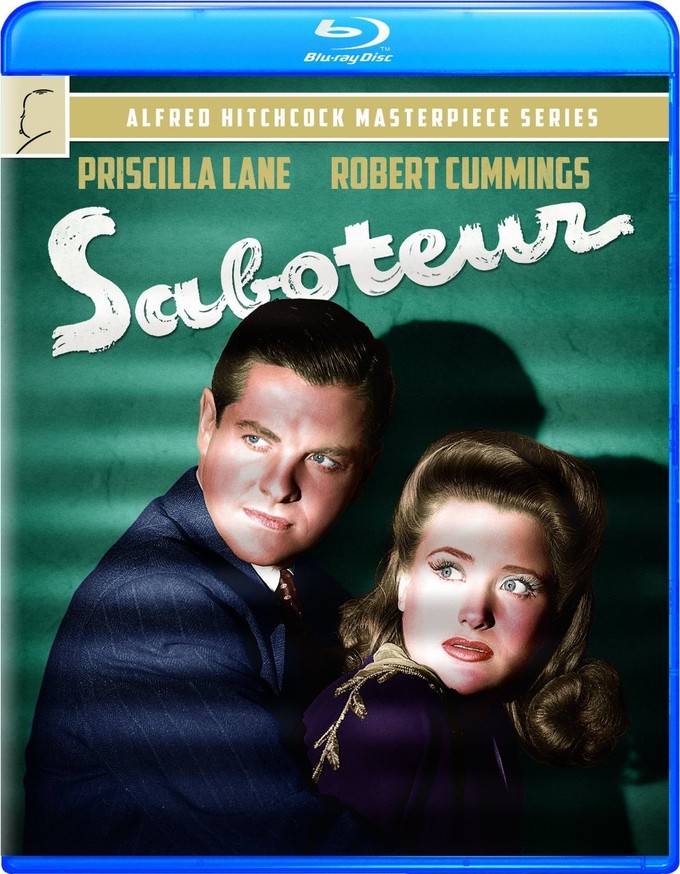 SABOTEUR Blu Ray
The highlight of my year was getting to watch Norman Lloyd, the titular SABOTEUR of Hitchcock's 1942 thriller as he went blow by blow describing his casting in this film and how it came to be. You can hear some of those stories in the 35 minute SABOTEUR: A CLOSER LOOK that appears on the Blu Ray – and you get this great Hitchcock classic. This is the one where he uses The Statue of Liberty as a set piece. You'll see the storyboards for that sequence on the Blu Ray too! The film is beautifully transferred to Blu. Stunning transfer really, never looked better. This is an outstanding Hitchcock Blu!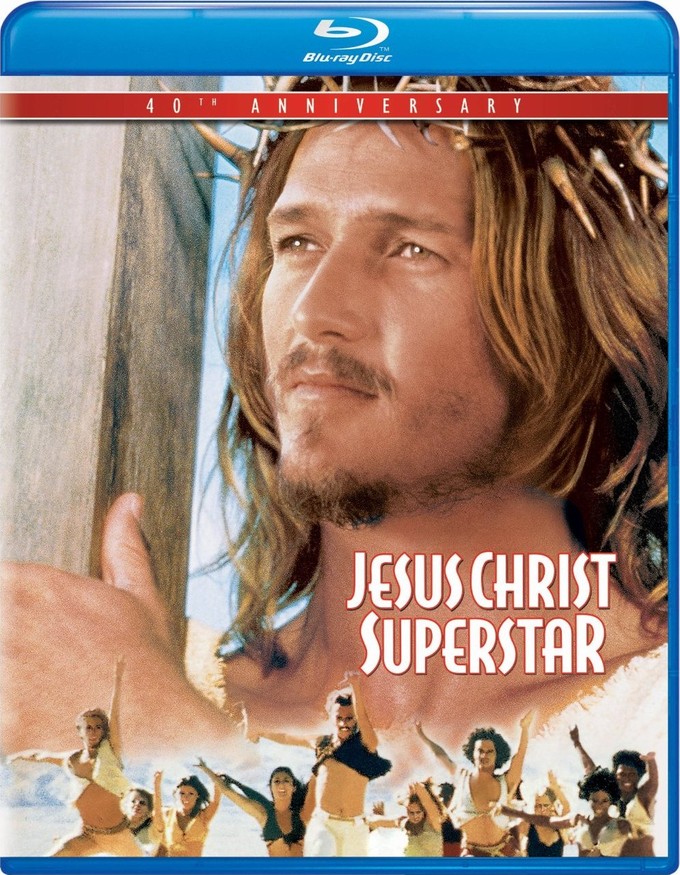 JESUS CHRIST SUPERSTAR Blu Ray
I love this musical. Saw it in theaters upon original release and I've never had the title song far from my mind since. Ted Neeley is fantastic as Jesus Christ. Carl Anderson's Judas is my favorite portrayal of the role. And you should realize that this was long before the Gospel of Judas was discovered. Andrew Lloyd Webber and Tim Rice did great work here and the sound of this movie has never sounded better than on this Blu's release – There is a commentary with Norman Jewison and Ted Neeley. There's also a fourteen minute interview with Tim Rice about working on this project and meeting with Webber. Good stuff. Fans will be delighted, just as I was.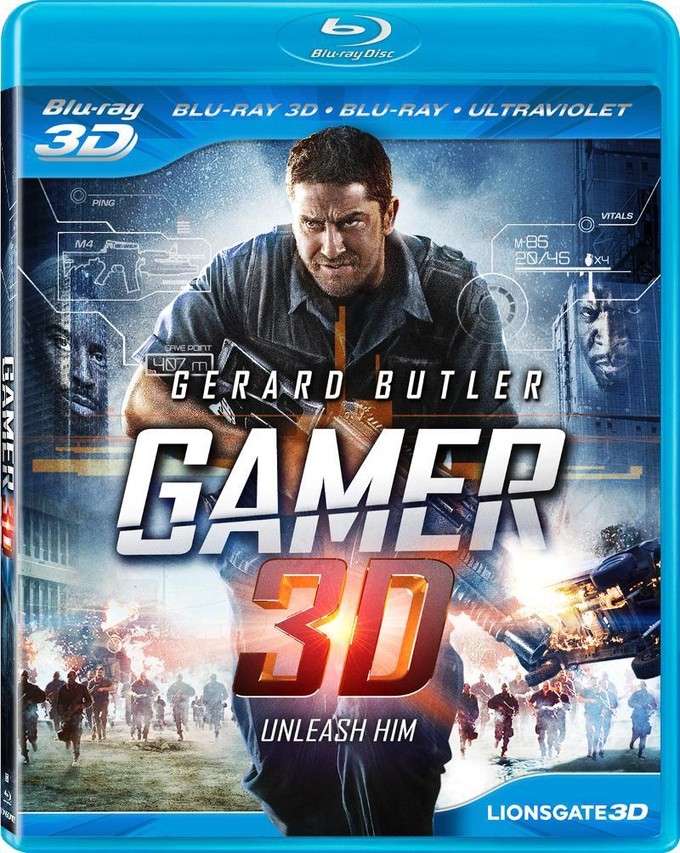 GAMER 3D Blu
I'd pass on this. The 2D version is fine. This was a post conversion 3D – and due to the amount of skakycam use employed by Neveldine and Taylor – the effect is essentially nullified when you would appreciate it most. The adaptation of Gamer qualities is actually quite effective, and a tad insane. On the upside is the hour and twenty minute making of – which is actually even better than the film – for film geeks. Crazy how they did some of this. Hell, most of this.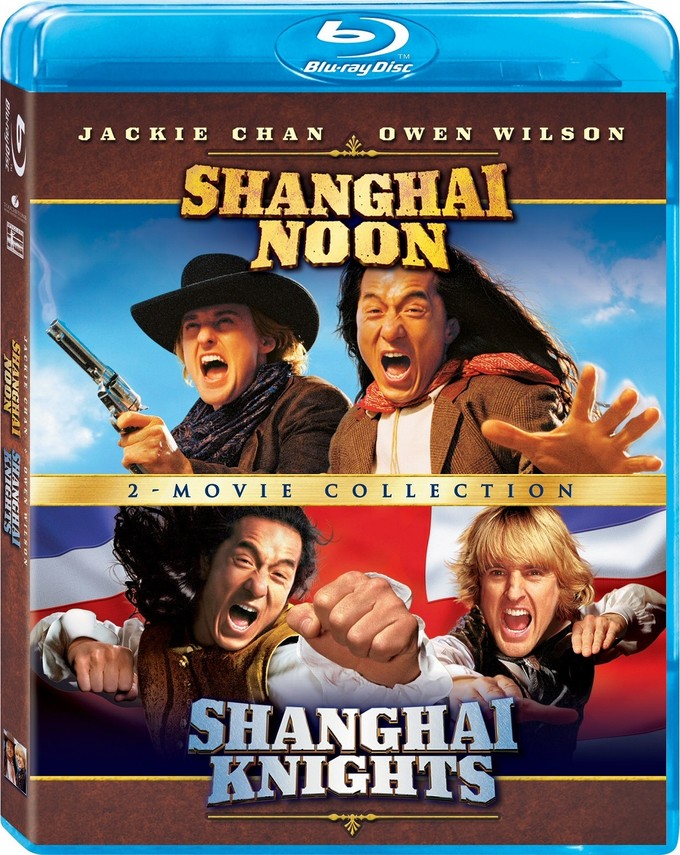 SHANGHAI NOON & SHANGHAI KNIGHTS Blu Ray
This is actually the first release on Blu Ray for either of these titles – and they're hitting together for under $20. That's a good deal, because these are actually very entertaining films. Jackie Chan and Owen Wilson are great together and the directors let them do what they do best! Very fun family entertainment. I was kinda hoping for a SHANGHAI SUNDOWN in 3D someday – but I suppose the time for that has passed. Hard to believe it's been 10 years already since the last one. This is one I'm picking up for sure.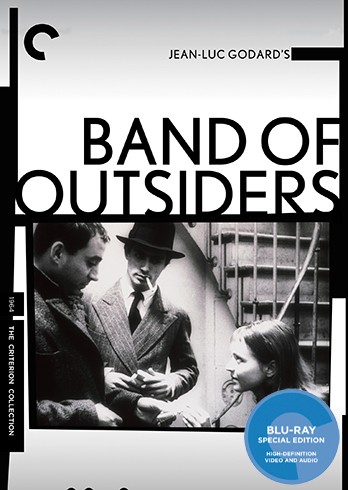 BAND OF OUTSIDERS Criterion Blu Ray
BAND OF OUTSIDERS can help open your eyes to the possibilities of cinema. This French New Wave masterpiece from Jean-Luc Godard is wild and untamed. Anna Karina joins up with Claude Brasseur and Sami Frey to pull a job, but that's just an element really – the film is absolutely unpredictable – not making narrative sense the way life doesn't. The emotional swings of this film run the gamut, but the racing through the Louvre, that Bertolucci beautifully swiped and raised awareness of in THE DREAMERS. Well the original is just a joy to watch. Criterion has done a beautiful job with this classic! Here's the supplements:

• New digital master of Gaumont's recent high-definition restoration

• Visual glossary of references and wordplay found in Band of Outsiders

• Exclusive interviews with cinematographer Raoul Coutard and actor Anna Karina

• Excerpts from a 1964 interview with director Jean-Luc Godard

• Filmmaker Agnes Varda's 1961 silent comedy Les fiances du pont Mac Donald

• Godard's original theatrical trailer and the 2001 U.S. rerelease trailer

• PLUS: A booklet featuring an essay by poet and critic Joshua Clover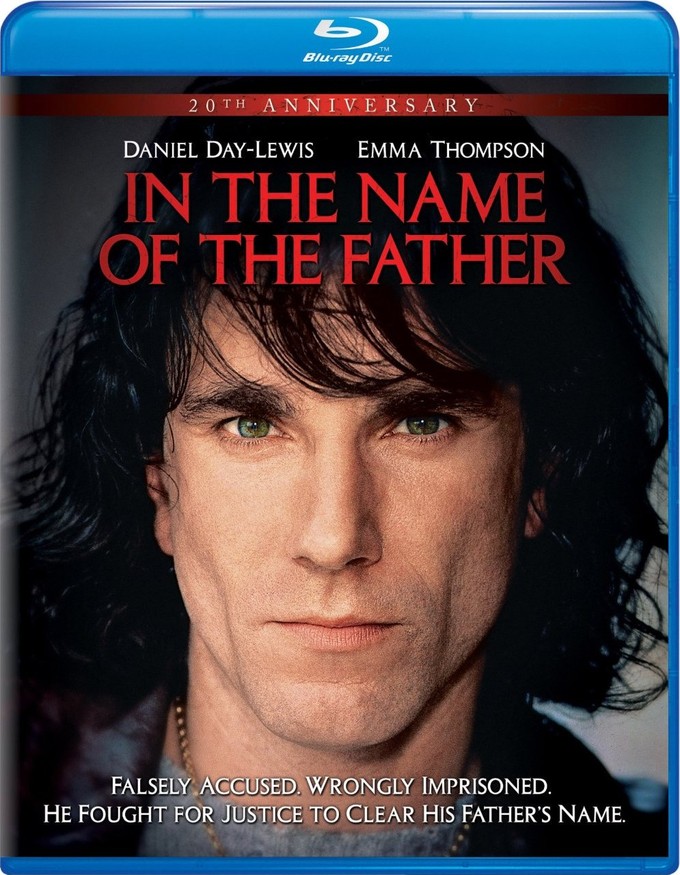 IN THE NAME OF THE FATHER Blu Ray
When the bombing in Boston occurred this was one of the films that struck me. It is important in our outrage to be sure to take the time to punish the guilty and not the convenient. Not saying that happened in Boston, but it did happen to Gerry Conlon – and Daniel Day-Lewis gave one of his legendary performances to it's telling. A petty thief made to confess for a crime he did not commit. Sometimes in the rush to justice great wrongs are committed. This film blew me away 20 years ago when I first saw it and on Blu it did so all over again. Sadly though there are no extras, and they could have easily gotten some real life coverage of the real life injustice that was done and had interviews from the time of release to flesh this disc out – especially for its 20th birthday. Oh well, don't let that stop you from rediscovering this Daniel Day Lewis classic! We don't get enough of his performances we should covet those we have!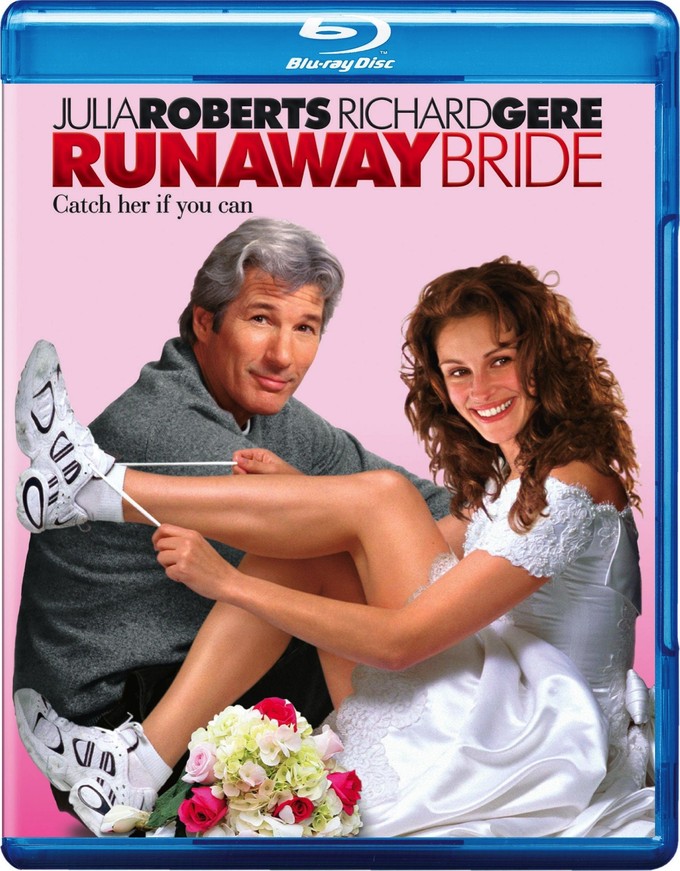 RUNAWAY BRIDE Blu Ray
They tried. You can't blame them. Garry Marshall getting Julia Roberts, Richard Gere and Hector Elizondo all back together again. And the lightning just couldn't strike again. PRETTY WOMAN is a perfect ridiculous movie. This – does not feel right. The story of a woman that constantly leaves men at the altar with Richard Gere as a journalist covering her latest attempt… it is fun and diverting, it just isn't quite the classic of their earlier engagement. The Blu looks sharp and you do get a Marshall commentary. This isn't quite as good as it gets…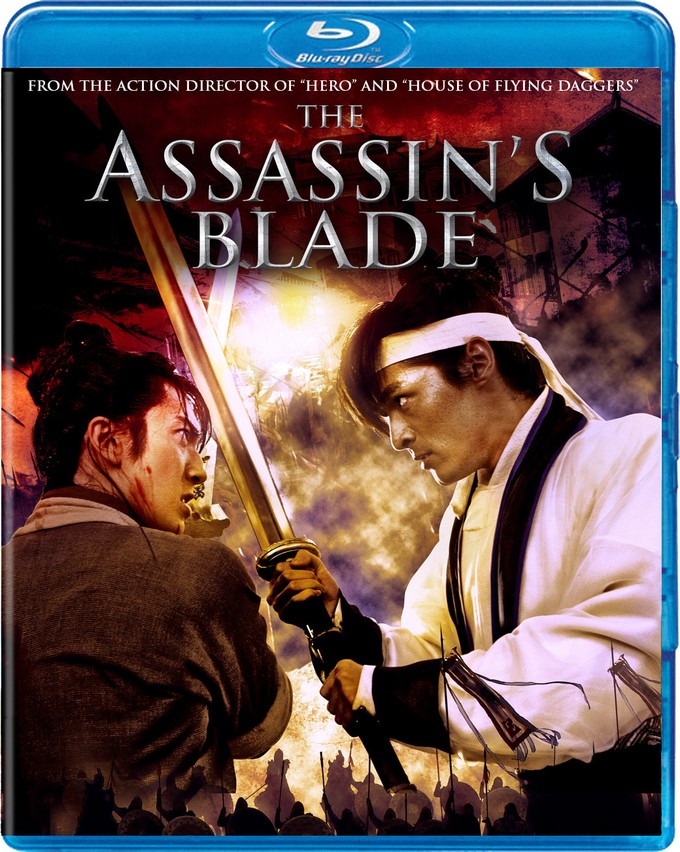 THE ASSASSIN'S BLADE Blu Ray
Based upon the ancient Chinese legends, this very Romeo & Juliet tale they called THE BUTTERFLY LOVERS is brought to life by the action director of HERO & HOUSE OF FLYING DAGGERS means that this is an iffy effort. When it is beautiful, like the blue rain / red lanterns sequence… it is stunning. However, the film meanders a bit. Doesn't quite capture me. There's some beautiful painterly CG that is quite stunning. But I found the film a tad empty and off feeling.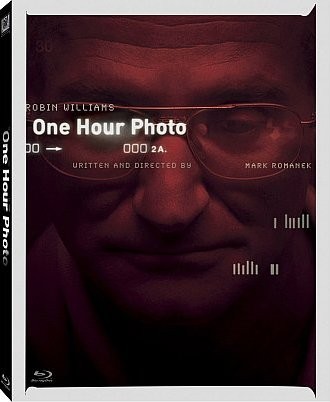 ONE HOUR PHOTO Blu Ray
Mark Romanek's amazing feature film with Robin Williams is a stunning Blu-Ray! If you thought Robin was creepy in Nolan's flick, in ONE HOUR PHOTO – he has a terrible social condition, I'll call it. And you'll be happy that digital photography means that nobody creepy is going through your photos… unless you simply share your photographic life publicly, which means… Yeah… they know. And the creepers are coming to get you! I also have to give a shout out to Connie Nielsen who is just tremendous in the film.
Next week we'll be looking at CLOUD ATLAS Blu, TEXAS CHAINSAW 3D Blu, BLACK SABBATH Blu, 3:10 TO YUMA Criterion Blu, PHILADELPHIA Blu, JUBAL Blu, GHOSTBUSTERS Blu, LEAVE HER TO HEAVEN Blu, CRIMEWAVE Blu, BATTLESTAR GALACTICA (1978) Blu, TAXI DRIVER Blu, FRANKIE GO BOOM Blu, ANGELS & DEMONS Blu, THREE FACES WEST Blu, A GLIMPSE INSIDE THE MIND OF CHARLES SWAN III Blu, GLORY Blu, BRAVE NEW WORLD Blu, SECOND CHORUS Blu, BACK TO 1942 Blu and that's about it. See you next Tuesday!