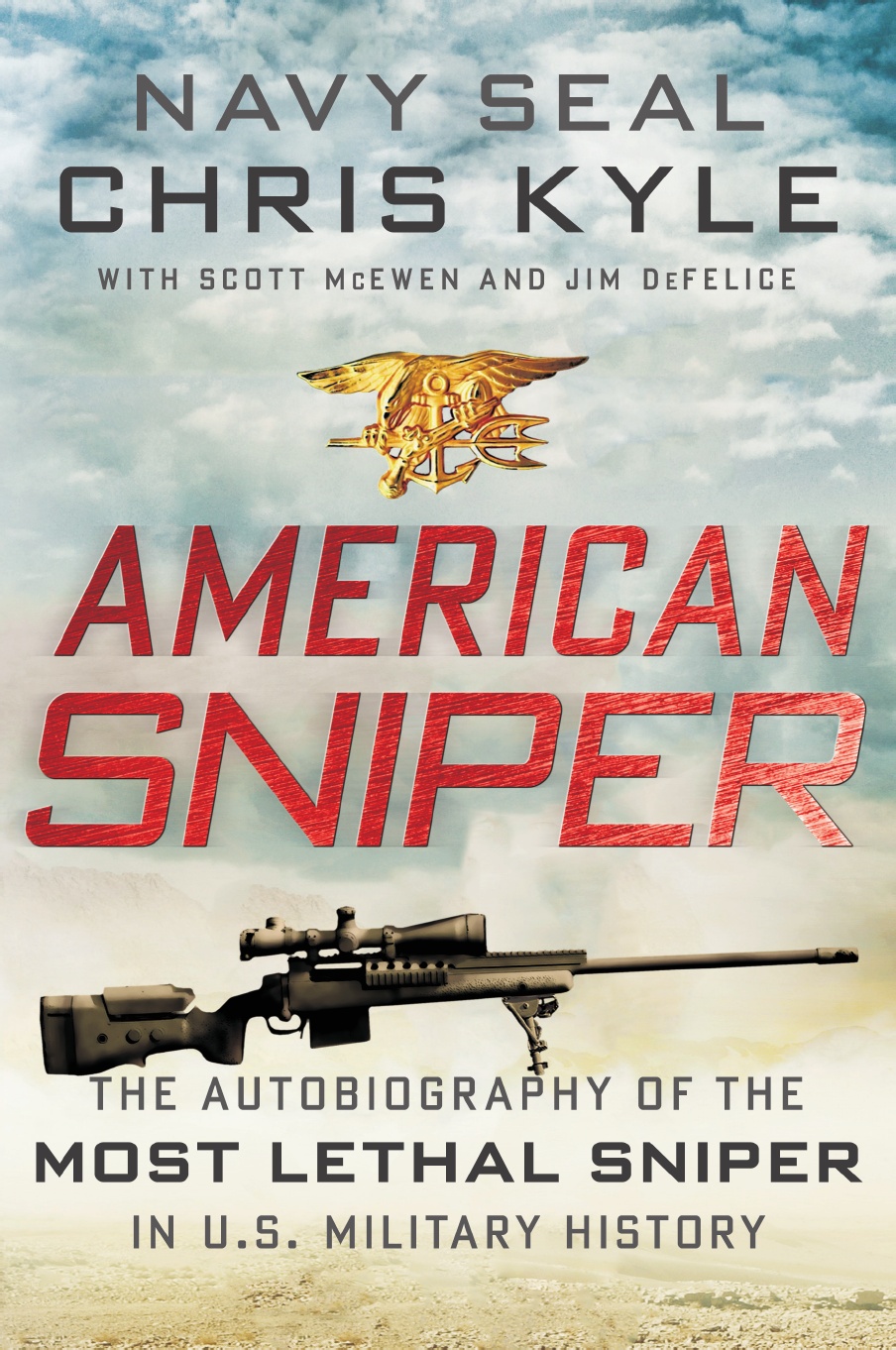 Nordling here.
This is an interesting choice, and unexpected for Steven Spielberg. According to Hollywood Reporter, Spielberg has picked his next project, and it seems a long way away from the science fiction spectacle of ROBOPOCALYPSE. Instead, Spielberg will adapt Chris Kyle's autobiography AMERICAN SNIPER, with Bradley Cooper to star. The script is written by Jason Hall, who will also executive produce.
Kyle is considered to be the most effective Navy SEAL sniper in American history, with 160 confirmed kills in the Iraq conflict. Kyle served a total of four tours, was shot twice, and the insurgents referred to Kyle as the "Devil of Ramadi." After returning home to Texas, Kyle wrote his autobiography, which was released in 2012. This February, Kyle was killed at a shooting range in Texas, by a fellow Iraq veteran who apparently suffered from post traumatic stress disorder. Kyle was trying to help the man deal with his PTSD when he was shot.
Obviously, there's a cinematic story to be told here, and while I'm as liberal as they come, I really hope Steven Spielberg takes an impartial approach. Hopefully the Spielberg that took out the guns in the E.T. re-release isn't the Spielberg that directs this, and I have no reason to think that Spielberg won't treat this material with the utmost respect. This story is full of pitfalls and Spielberg will have to tread carefully. But if the director of MUNICH and SAVING PRIVATE RYAN shows up, I think he could do this story proud - not to shy away from the harsher realities of war, but to address the subject with sensitivity. The Iraq War has not been covered extensively by Hollywood, but Spielberg making a movie about that conflict could well open up other movies like THE HURT LOCKER.
It's a brave decision regardless for Spielberg to cover this material, considering the conversation about guns in the country right now. It won't be an easy film for Spielberg to make. I wish him and Bradley Cooper the best of luck in bringing this to the screen.
Nordling, out.