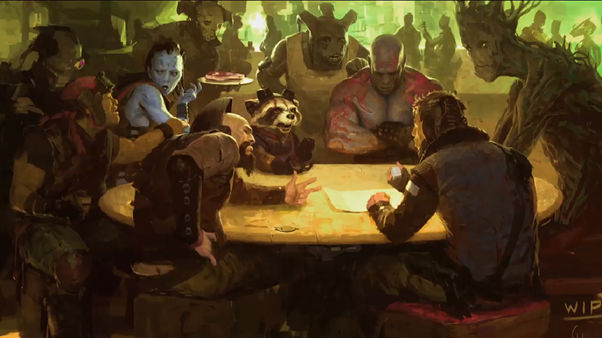 Beaks here...
The above image requires no explanation. That's an artist's rendering of the Guardians of the Galaxy hanging out at an intergalactic watering hole of some sort, and it is, of course, heavily reminiscent of a particular cantina is a galaxy far, far away. Then there's this...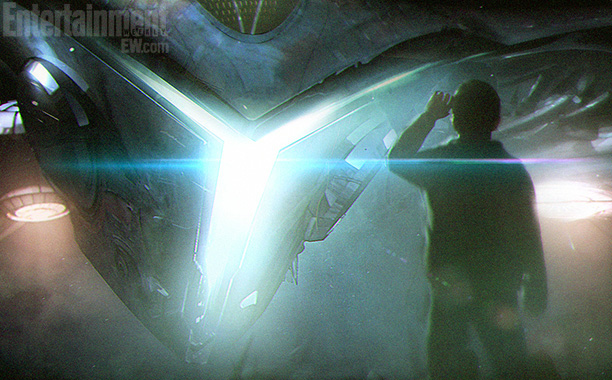 ... from which I get a distinct Roy Neary vibe. Or maybe Alex Rogan. These images made their online debut today over at EW, where there's also an article in which Marvel Studios top dog Kevin Feige explains how he's always wanted to make a space movie. GUARDIANS OF THE GALAXY is definitely something of a gamble for Marvel in that it's virtually unknown to anyone who didn't read a shitload of comic books during their formative years. It will also ask viewers to get emotionally invested in the exploits of Rocket Raccoon, who is pretty much as described.
It's up to the offbeat James Gunn to make this work, and, at the very least, I can say I've heard nothing but positive buzz about the screenplay. I sincerely hope this movie works, if only because I might one day get a MAN CALLED NOVA standalone flick.