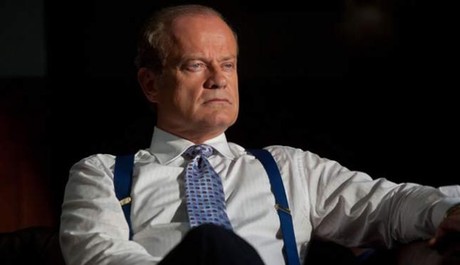 Kelsey Grammer is signing on to Michael Bay's forth TRANSFORMER picture, which looks be begin shooting quite soon and due in theaters June 2014 featuring completely re-designed bots.
Grammer will play Harold Attinger, a counter intelligence guy.
...reveals THIS piece over at Deadline.
While best known for his leading roles on FRASIER and BOSS, Grammer is no stranger to Geek genre fare - having played Hank McCoy/Beast in X-MEN: THE LAST STAND and Captain Morgan Bateson on STAR TREK: THE NEXT GENERATION's Cause and Effect - whose ship kept splodin' Enterprise over and over again (to the immense annoyance of Picard and his posse).
Meanwhile, the Chinese reality show being used to cast four speaking parts for the film is now swinging into full gear.
Between 50,000 and 80,000 Chinese citizens are expected to enter the competition to win four speaking roles opposite Mark Wahlberg in the summer 2014 film, which will be partially shot in China.
...says THR. Another case where LaBeoufian humptapes could come in handy?