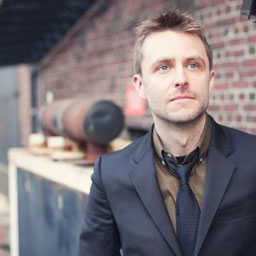 Comedian Chris Hardwick, already busy hosting blockbuster talk show "Talking Dead" on AMC and "The Nerdist" talk show on BBC America, has been tapped to follow "The Daily Show With Jon Stewart" and "The Colbert Report" four days a week on Comedy Central, according to The New York Post.
Details are scarce on the midnight series, but of course we'd guess it's another late night talk show.
A coproduction with Funny Or Die, the untitled series is expected to debut this autumn.
Find all of the Post's story on the matter here.

$9.99 Blu!! Cheapest Ever Trek & Iron!!