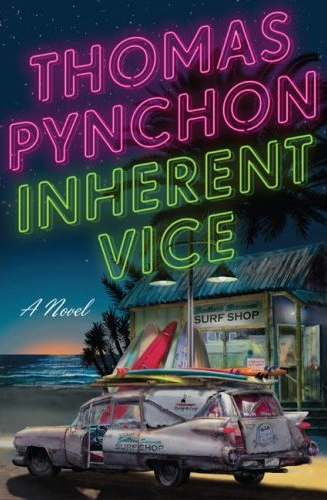 Beaks here...
It's been a while since we've had a significant update on Paul Thomas Anderson's INHERENT VICE, which was worrying given that Anderson's movies aren't exactly surefire investments. With Megan Ellison's Annapurna Pictures out of the running on this project, where was Anderson going to find the necessary financial backing to get his adaptation of Thomas Pynchon's pothead detective yarn?
How about Warner Bros? And how 'bout they start shooting this month?
Though Anderson is one of the most celebrated filmmakers in the world, it's rare for a major studio to take a risk like this - especially since Anderson opted to cast Joaquin Phoenix in the lead role over the much more bankable Robert Downey Jr. But the PTA-centric site Cigarettes & Red Vines reports that the script is "amazing". Combine that with the fact that INHERENT VICE is considered "accessible" by Pynchon's standards, and maybe this isn't as big a gamble as it seems.
Further good news: Anderson will re-team with cinematographer Robert Elswit, who sat out THE MASTER. The plan is to shoot INHERENT VICE on 35mm. Thank god.