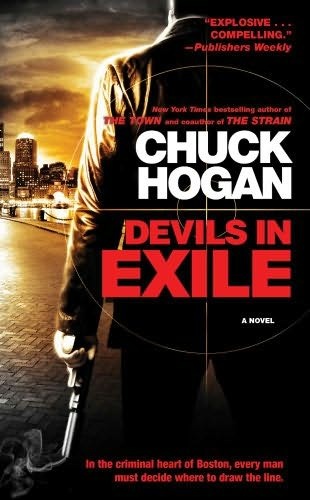 Beaks here...
While I was massively bummed when Joe Carnahan exited the remake of DEATH WISH, I knew it would only be a matter of time before the filmmaker found a project worthy of his rough-and-tumble sensibility. According to The Hollywood Reporter, that project is an adaptation of Chuck Hogan's novel, DEVILS IN EXILE (which has been retitled SUGAR BANDITS).
Hogan's story centers on an Iraq War vet who returns home to Boston to find the job market fairly lacking. So he does what anyone would do in this situation: he teams up with some fellow soldiers and rips off drug dealers for profit. Because he enjoys a challenge, he also takes up with his boss' girlfriend. That's thinkin'!
Hogan wrote the novel on which Ben Affleck's THE TOWN was based, and also co-authored THE STRAIN with Guillermo del Toro. He's adapting his own work here, which sounds like the kind of down-and-dirty crime flick Carnahan could work wonders with. The project is set up at Universal. There's no word yet as to when production might start.