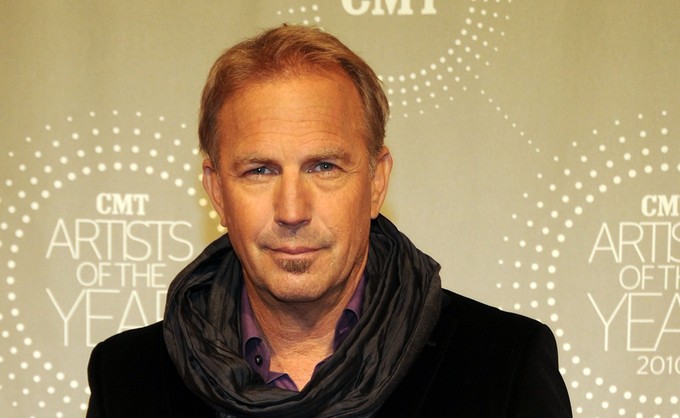 Ahoy, squirts! Quint here. Per Deadline, Kevin Costner is set to rejoin his Upside of Anger director Mike Binder for a new flick that focuses on the issue of race. Currently titled Black and White, the film will be about Costner's character, a man who loses his family... his wife dies in a car accident and his daughter in childbirth. He raises his bi-racial granddaughter until the little girl's paternal grandmother shows up to wage a custody battle over the girl.
I always liked Costner, even if he was one of the more "vanilla" of the A-list stars of my developing years. I've found that as I grow older I've come to appreciate Costner's acting talents more and more. I had the good fortune to sit down with him in London last year (I can't say what the circumstances around that were yet, but I'm sure you can figure it out if you think real hard) and he was not only humble, gracious and extremely frank when discussing his career, but he radiated that movie star quality you hear so much about. If you ever meet the man, you know why he's a movie star instantly. There's just something about the dude that is compelling. If he wanted to he could be a hell of a politician, but why the hell would he want to?
Can't wait to see Costner in Man of Steel (he's already great in the trailer, just imagine how good he is in the actual movie) and this drama looks like it'll be one to keep an eye on. From our chat I gathered that Costner doesn't join a project lightly. There's got to be something there for him and if they explore race relations within the context of this custody battle I can see there be a lot of meat for the actor to work with.
Thoughts?
-Eric Vespe
"Quint"
quint@aintitcool.com
Follow Me On Twitter