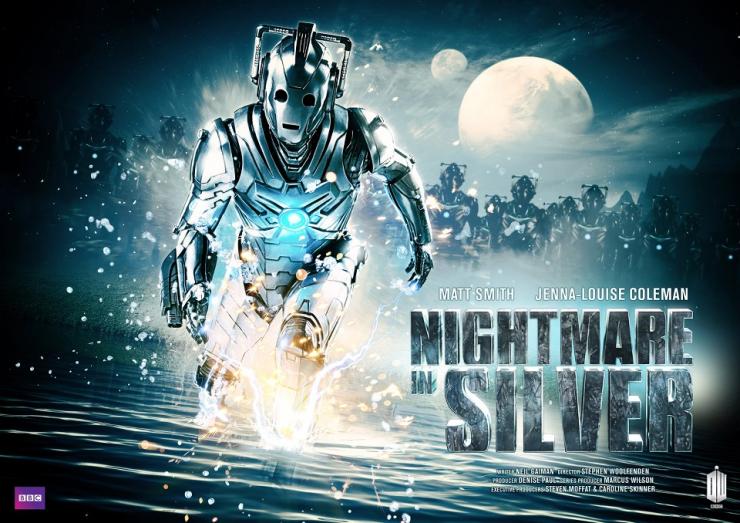 "Nighmare In Silver," Gaiman's follow-up to "The Doctor's Wife," hits the BBCs May 11. It's the season's next-to-last installment.
Warwick Davis, of "Willow" and "Life's Too Short" fame, stars.
Hedgewick's World of Wonders was once the greatest theme park in the galaxy, but it's now the dilapidated home to a shabby showman, a chess-playing dwarf and a dysfunctional army platoon.

When the Doctor, Clara, Artie and Angie arrive, the last thing they expect is the re-emergence of one of the Doctor's oldest foes. The Cybermen are back!
Warwick plays Hedgewick!

The Blu-ray second season of "Star Trek: The Next Generation," $114.99 in September and $73.90 last week, has fallen (this week only) to its lowest price ever: $52.49!! (60% Off!!) Cheaper Than Used!!