Movie News
Ruben Fleischer Sets Up Untitled Sci-Fi/Fantasy Project At Sony!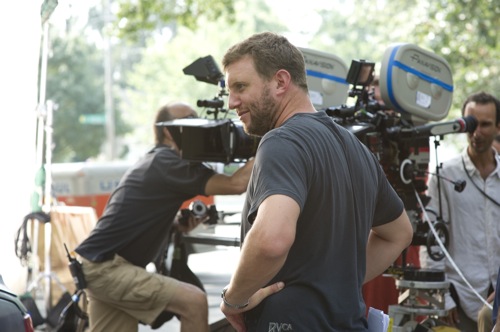 Beaks here...
Despite dropping back-to-back box-office bombs with 30 MINUTES OR LESS and GANGSTER SQUAD, director Ruben Fleischer is still in demand around Hollywood. He's currently attached to Warner Bros' big-screen version of the '80s arcade game SPY HUNTER, and, according to The Wrap, he just set up an untitled science-fiction project at Sony.
Sony is holding back plot details at the moment, but we do know that Black List favorite Eric Pearson is attached to write the screenplay. Pearson has a couple of scripts in development, but he's best known as the writer of "Item 47", the Marvel Studios short film that caused a bit of a stir last year. These are two highly sought after fellas, so it makes sense that Sony would match them up. The best part about this: it appears to be an original concept. That's what we like to see!