Movie News
The Final MONSTERS UNIVERSITY Trailer Is Here!!
Yahoo has the final trailer for MONSTERS UNIVERSITY, the MONSTERS, INC. prequel which hits theaters June 21 and returns Billy Crystal and John Goodman to their roles of Mike and 'Sulley' respectively.
I have mixed feelings about another MONSTERS, INC. movie. On one hand, I think the first picture stands alone very nicely and I'm happy with the journey of its characters and the resolution it gave us. On the other hand, this [EMBIGGENABLE] poster sure does make revisiting the MONSTERSverse look fun!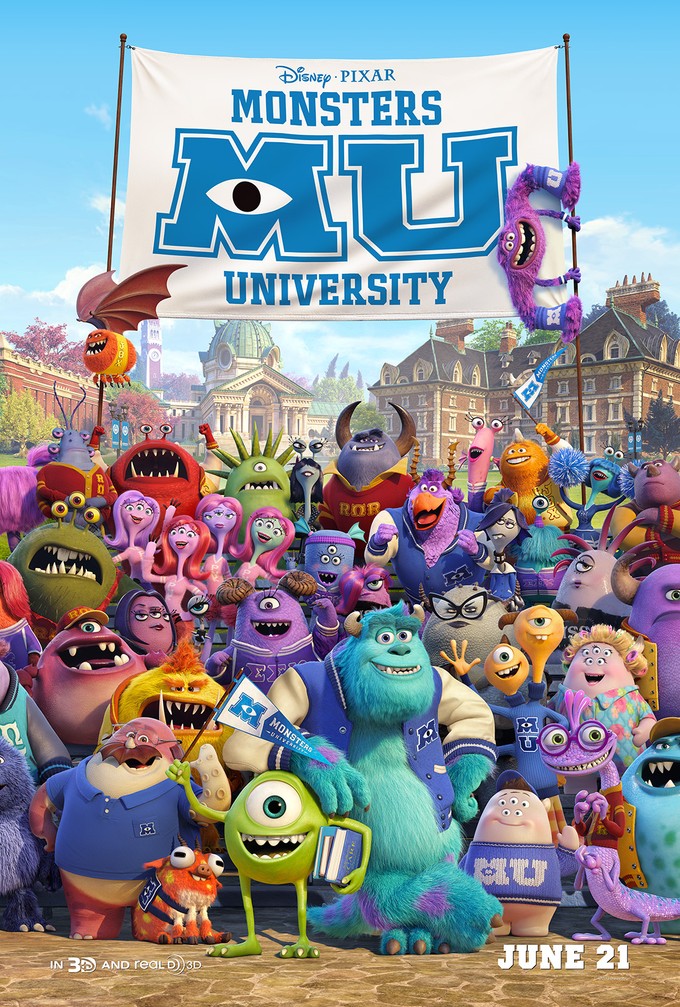 -------------------
Glen Oliver
"Merrick"
- e-mail
- Twitter
- Google +