Nordling here.
Honestly, I wasn't terribly impressed with the trailer for RUSH, Ron Howard's biopic on James Hunt (Chris Hemsworth) and his rivalry with Niki Lauda (Daniel Bruhl). But it's just a first look, and I did like that the trailer wasn't overly flashy, but felt straight out of the time period. And Chris Hemsworth is turning out to be a really interesting actor. In the inevitable POINT BREAK remake, I think we have our Bodhi.
And if this were the 1970s, I imagine this poster would have been on my sister's wall, right next to Shaun Cassidy's. Between this and THOR: THE DARK WORLD, Hemsworth will be having a great year if these movies live up to their potential. And for those adept at staring contests, this is the perfect poster to practice on. So... NO BLINKING (click to enlarge)!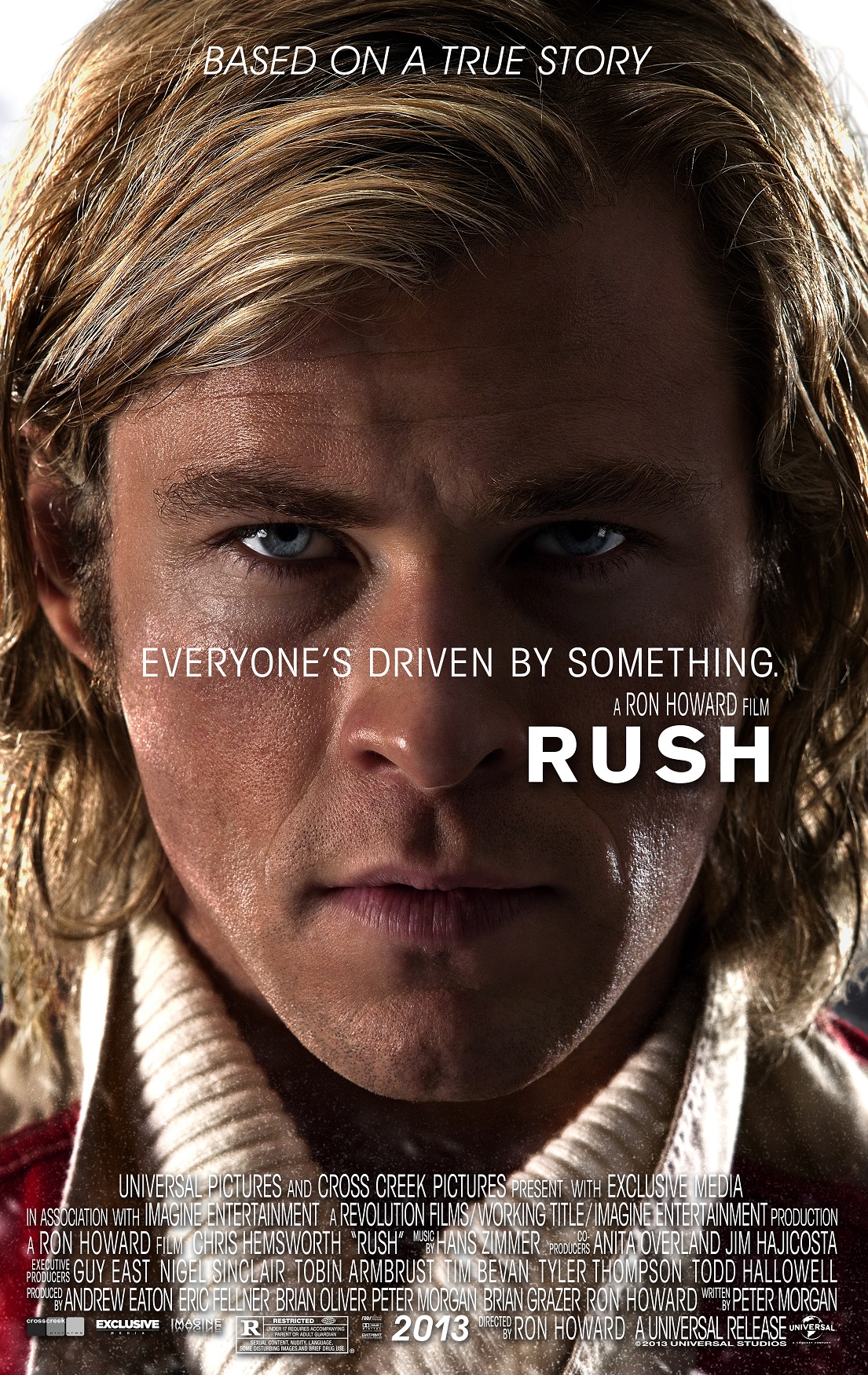 RUSH opens this September.
Nordling, out.