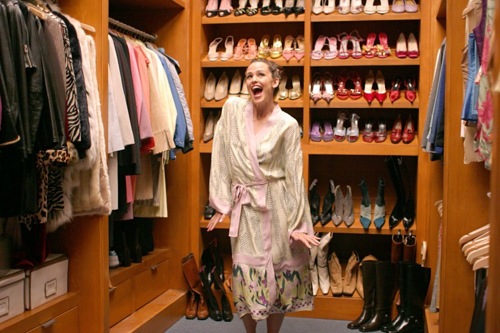 Beaks here...
After one false start, Disney's live-action adaptation of Judith Viorst's beloved children's book ALEXANDER AND THE TERRIBLE, HORRIBLE, NO GOOD, VERY BAD DAY is coming together rather quickly at Disney. The project picked up steam last month when director Migeul Arteta took over for Lisa Cholodenko, while Steve Carell remained attached as the father of the titular young man whose day starts shitty and keeps getting shittier.
Today, Deadline is reporting that the awesome and adorable Jennifer Garner is attached to play Alexander's mother. I love the pairing of Garner and Carell; they'd be perfect as a married couple in any number of Neil Simon comedies, especially SEEMS LIKE OLD TIMES. I don't know how much they'll have to do in Lisa Cholodenko's screenplay (it is, after all, Alexander's story), but there's genuine potential with these two.
If you don't "get" Garner, I'd highly recommend watching 13 GOING ON 30, which is a lively, sweet-natured riff on BIG. Garner can bring it when the material is worthy of her talents.