Ahoy, squirts! Quint here. Who would want to throw knives at Shailene Woodley?!? I've seen The Spectacular Now, which means I will murder anyone who harms a single hair on her head!
Okay, throttling back now... edging dangerously close to creepy territory there. I'm saying that in jest... mostly. Spectacular Now is really good, guys.
The below photo, premiered by EW, is our first look at DIVERGENT, a young adult novel that sounds like it's in the Hunger Games Dystopian Future genre. It has a great cast, though. Not only Woodley, but also Ashley Judd, Kate Winslet and Zoe Kravitz. LIMITLESS' Neil Burger directs.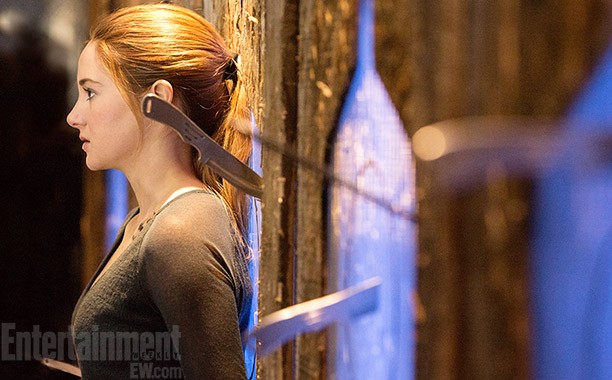 -Eric Vespe
"Quint"
quint@aintitcool.com
Follow Me On Twitter